Quantifying poor working equid welfare in Nepalese brick kilns using a welfare assessment tool
28 Nov 2020
Rodrigues, J. B., Sullivan, R. J. E., Judge, A., Norris, S. L., Burden, F. A.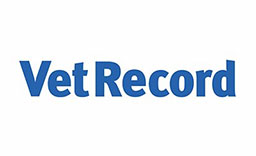 Background
Across Asia the brick-kiln industry is expanding. In Nepal, urban dwelling has increased in recent years, raising requirement for low-cost, mass produced bricks to meet the population needs. Working equids (WEs) play a key role in non-mechanised kilns. Assessing the welfare of these equids is the starting point to addressing concerns. In line with One Welfare principles, the health and welfare of animals, people and the kiln environment are interlinked.
Materials and methods
In December 2019, 119 WEs were assessed in seven brick kilns in three districts of Nepal, using the Equid Assessment Research and Scoping tool, developed by The Donkey Sanctuary. The objective was to measure welfare at the start of the brick kiln season.
Results
Horses were the predominant species of WE. Hazardous housing and environments were seen in all kilns. Behaviour responses were mixed. Owner responses and animal examination indicated poor working conditions. Signs of harmful practice were evident in most animals. The majority were underweight, with poor general health, skin alterations and musculoskeletal issues.
Conclusion
The welfare of equids prior to starting brick kiln work is poor, posing significant concerns for the actual working period. Intervention to enhance health and welfare is required.
You need to be a BVA member to continue reading this journals Login or join the BVA today.
LOGIN
JOIN US TODAY