Using dogs in wildlife surveillance
28 Nov 2020
Shuttleworth, C., Cripps, R., Everest, D.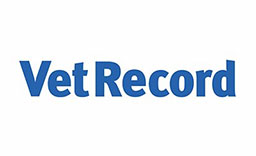 Postmortem and histological tests recently confirmed pathogenic squirrelpox in a Gwynedd red squirrel (Sciurus vulgaris).1 The animal was found dead at a coastal location close to woodland where an earlier outbreak had been reported in 2017.2
However, with the current 2020 Covid-19 restrictions in place, volunteer participation in any subsequent systematic ground search for additional sick or dead red squirrels was limited. Because of this, a dog was used to locate the bodies.
Conservation dogs can be trained to locate wildlife carcases and assist with local surveys.3 On 18 October 2020, a handler with a male Belgian shepherd dog known as 'Max' (Fig 1) – trained to detect red squirrel bodies – surveyed around 2 km of coastal woodland in search of red squirrel carcases. The dog signalled a detection at one location and red squirrel hair clumps and a tail were recovered...
You need to be a BVA member to continue reading this journals Login or join the BVA today.
LOGIN
JOIN US TODAY