Validation of Enferplex bTB antibody test
28 Nov 2020
Watt, N. J., Harkiss, G. D., Hayton, A., Cutler, K., Clarke, J., OBrien, A.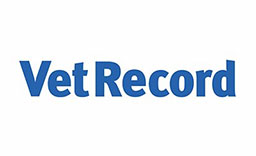 A Recent news article suggested there is a 'huge reservoir' of undetected bovine TB (bTB) infection in cattle in the UK (VR, 28 October 2019, vol 185, p 492) although this is disputed by Defra (VR, 30 November 2019, vol 185, p 664). There have been many pleas for the development of a testing regime that is more sensitive and specific than the current single intradermal comparative cervical tuberculin (SICCT) and interferon gamma (IFN-) test combination (eg, VR, 3 September 2020, doi: 10.1136/vr.m3411) and we understand there are novel tests in development but they are not yet validated.
The Enferplex Bovine TB antibody test has been validated by the World Organisation for Animal Health (OIE) on serum and, provisionally, milk1 for detecting infected animals at high sensitivity and specificity, particularly those which are missed by SICCT and/or IFN- tests. When used in conjunction with the SICCT test...
You need to be a BVA member to continue reading this journals Login or join the BVA today.
LOGIN
JOIN US TODAY