Bacterial translocation in horses with colic and the potential association with surgical site infection: a pilot study
25 Jul 2020
Hann, M., Timofte, D., Isgren, C. M., Archer, D. C.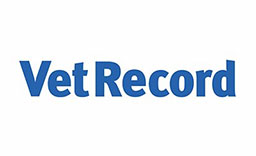 Background
Surgical site infection (SSI) is a leading cause of morbidity in horses undergoing emergency exploratory laparotomy for the treatment of acute colic. The exact mechanism by which SSI develops in these cases is unclear. This prospective observational study investigated whether bacterial translocation occurs in horses with acute colic and if there is an association between bacterial translocation and development of SSI.
Methods
Peripheral venous blood (PVB) and peritoneal fluid (PF) samples were collected on admission and PF samples were collected at the end of surgery from horses presenting for investigation of acute colic. Any discharge from the laparotomy incision in horses that developed SSI was also collected. All samples were submitted for bacterial culture.
Results
In total, 7.7 per cent of PVB samples (3/39), 11.8 per cent (4/34) of admission PF samples and 8.7 per cent (2/23) of the PF samples at surgery were culture positive. The prevalence of SSI was 10.2 per cent. No association was identified between a positive PVB or PF culture and development of a SSI or survival to hospital discharge.
Conclusion
Bacterial translocation can occur in some horses with acute colic. However, we were unable to identify any association between bacterial translocation and the development of SSIs following emergency exploratory laparotomy.
You need to be a BVA member to continue reading this journals Login or join the BVA today.
LOGIN
JOIN US TODAY