Falling resistance in E coli isolated from broilers in the UK
25 Jul 2020
Parker, C. D., Elvidge, J.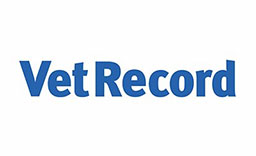 Antimicrobial resistance remains a significant concern for both human and animal populations.
Extended-spectrum beta-lactamase (ESBL) enzymes confer resistance to most beta-lactam antibiotics. In the UK, the types of ESBL enzyme most frequently reported from human Escherichia coli isolates are CTX-M-15, CTX-M-14 and closely related types, whereas CTX-M-1 was predominant in a survey of E coli from broilers in Great Britain in 2008.1
Recent papers suggest that there is significant clonal difference in those ESBL-producing E coli common in poultry and those found in people, and therefore the role of poultry and poultry meat in the transfer of ESBLs to people is less important than other sources.2, 3
EU Directive 2003/99/EC requires mandatory testing of broiler flocks for the presence of ESBL/AmpC beta-lactamases (AmpC)-producing E coli, and Europe-wide surveys have been conducted in 2016 and 2018 and will again be carried out in 2020....
You need to be a BVA member to continue reading this journals Login or join the BVA today.
LOGIN
JOIN US TODAY