The use of animals in research: what is acceptable for publication in Vet Record?
25 Jul 2020
McNeilly, T., MacMillan, A.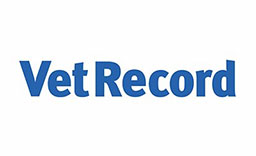 The use of animals in research has made an invaluable contribution to the veterinary profession. It has been critical to the development and validation of vaccines, therapeutics, surgical procedures and other approaches aimed at improving the health and welfare of our farmed and companion animals. Therefore, publishing research that involves animals fits well with Vet Record's mission to deliver 'high quality, relevant and engaging research, news and debate to help vets develop as professionals, progress their careers and improve animal health and welfare'.
Vet Record's current guidance for submitting authors is that all material published in the journal must adhere to high ethical standards concerning animal welfare. As such, we will reject manuscripts that do not follow guidance outlined in the UK Animals (Scientific Procedures) Act and European Directive 2010/63/EU on the protection of animals used for scientific purposes. However, our position regarding the use of animals for the...
You need to be a BVA member to continue reading this journals Login or join the BVA today.
LOGIN
JOIN US TODAY