How the evidence-based veterinary medicine manifesto for better animal health was developed
05 Sep 2020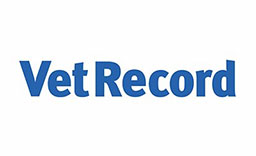 A draft manifesto for evidence-based veterinary medicine for better health was published in Vet Record in August 2019 (VR, 3 August 2019, vol 185, pp 128-131) (see right).
It was the outcome of a panel debate and audience participation at the Evidence Live conference, held in Oxford in July 2019.
This debate had considered the evidence-based medicine manifesto for better healthcare1 that was used in human healthcare, and whether there was a need for a similar manifesto for veterinary use, whether it was suitable for veterinary professionals and, if so, what amendments were needed.
We invited feedback from vets and, based on comments received, amended the draft version to the final version (http://doi.org/10.1136/vr.m3409).
Agreement of what changes were made was reached by a panel that consisted of Marnie Brennan, director of the Centre for Evidence-based Veterinary Medicine, University of Nottingham, Rachel Dean, director...
You need to be a BVA member to continue reading this journals Login or join the BVA today.
LOGIN
JOIN US TODAY