Impact of Covid-19 on animal welfare
05 Sep 2020
van Dobbenburgh, R., De Briyne, N.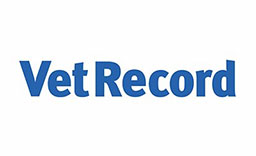 COVID-19 has likely led to a huge psychological impact on people. Indeed, mental health institutions are already raising alarm bells about the levels of anxiety people are experiencing about the virus.
But it's not just people that this crisis is affecting. Covid-19 has, or will have, an impact on the health and welfare of almost all animals.
With regards to companion animals, unfortunately some pet owners have feared contracting Covid-19 from their pets and this has led to a rise in pet abandonments in some European countries. In the UK, however, pet adoptions have actually gone up, most likely due to the fact that many people are now working from home or have been furloughed and so have more time to look after a pet. Indeed, Battersea Dogs and Cats Home revealed that during the first week of lockdown, the number of dog and cat adoptions were 86 and...
You need to be a BVA member to continue reading this journals Login or join the BVA today.
LOGIN
JOIN US TODAY