Bristol vet school reveals new equine clinical rotation teaching partnership
17 Oct 2020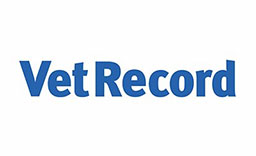 A new educational partnership for equine clinical rotation teaching has been announced by Bristol vet school and CVS Group. Starting this autumn, Bristol's final-year vet students will benefit from structured placements hosted by commercial equine clinics operated by CVS, with the aim of giving them access to a wide equine caseload in the learning environment of busy clinical practices.
In addition, the final-year students will also rotate through the vet school's own first-opinion practice and its charity equine partner World Horse Welfare. There will be a greater emphasis on equine dentistry within the rotations this year.
The vet school has been working closely with CVS over the summer in preparation for this new model. It says the placements in practices are intended to complement rather than replace or replicate extramural studies' experience, which remains a key part of student learning.
You need to be a BVA member to continue reading this journals Login or join the BVA today.
LOGIN
JOIN US TODAY