Comparing paracetamol/codeine and meloxicam for postoperative analgesia in dogs: a non-inferiority trial
17 Oct 2020
Pacheco, M., Knowles, T. G., Hunt, J., Slingsby, L. S., Taylor, P. M., Murrell, J. C.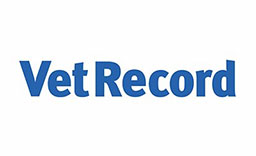 Background
There are limited published data on the analgesic efficacy of paracetamol/codeine in dogs.
Methods
Prospective, randomised, blinded, positive-controlled clinical trial with 70 dogs (paracetamol/codeine, n=46; meloxicam, n=24) undergoing surgery. Drugs were administered orally 2 hours before and for 48 hours after surgery at the licensed dose. Anaesthesia was standardised. Dogs received buprenorphine 6 hourly for the first 24 hours after surgery. Outcome assessments were made pretrial and at regular intervals up to 48 hours after extubation and comprised the Glasgow Composite Measure Pain Score-Short Form, visual analogue scale for sedation and inflammation and mechanical nociceptive threshold (MNT). Non-inferiority of paracetamol/codeine compared with meloxicam was defined using a non-inferiority margin () against the 95 per cent confidence interval of the difference between the treatment means.
Results
Pain scores were low in both treatment groups. With the exception of MNT all upper 95 per cent confidence intervals for the differences between outcome variable treatment means were within + for each variable, establishing non-inferiority for each outcome variable.
Conclusions
Paracetamol/codeine is a useful perioperative analgesic that within the context of the perioperative analgesia regimen studied (methadone premedication, buprenorphine for the first 24 hours after surgery) shows non-inferiority to the NSAID meloxicam.
You need to be a BVA member to continue reading this journals Login or join the BVA today.
LOGIN
JOIN US TODAY