Contrasting practices and opinions of UK-based veterinary surgeons around neutering cats at four months old
17 Oct 2020
McDonald, J., Clements, J.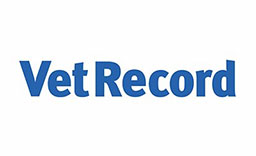 Background
Many cats in the UK are not neutered before reaching potential breeding age. The purpose of this investigation was to understand the prevalence of veterinarians' behaviours around neutering cats at four months of age and to identify any needs of the veterinary profession on this.
Methods
A sample of 483 veterinarians that completed a cross-sectional online questionnaire were included in quantitative and qualitative analyses.
Results
Almost 70 per cent of veterinarians indicated they were comfortable carrying out neutering on cats of four months of age, and approximately half of veterinarians indicated they would recommend neutering client-owned cats at four months of age if practice policy permitted. There was no association found between these practices and geographic risk factors. Instead, neutering at four months was associated with the gender of the veterinarian, their practice policy and whether they routinely neuter unowned cats. Veterinarians have contrasting beliefs on similar themes, depending on whether they neuter kittens at four months or not, including differing opinions on general anaesthetic, surgery risks, owner compliance and their perceptions of neutering practices within the wider profession.
Conclusion
Familiarity and experience with the procedure, alongside perceived norms, are central to beliefs. We also highlight informational and learning barriers.
You need to be a BVA member to continue reading this journals Login or join the BVA today.
LOGIN
JOIN US TODAY