Cross-sectional study of British wild deer for evidence of Schmallenberg virus infection
17 Oct 2020
Southwell, R. M., Sherlock, K., Baylis, M.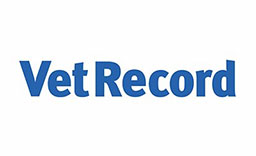 Background
Schmallenberg virus (SBV) is an orthobunyavirus, carried by Culicoides biting midges, that causes reproductive problems in adult ruminants when infected during their gestation period. SBV was first detected in ruminants in the UK in 2011/2012 and then again in 2016. The reason behind the 2016 re-emergence of SBV is unknown, but one possibility is that it can be maintained in wildlife, such as deer. SBV has been detected at high seroprevalence in deer in a number of European countries, but only once in the UK in a single region.
Methods
The purpose of this study was to survey wild deer across Great Britain for recent evidence of SBV. Deer hunters were recruited for the purpose of providing postmortem blood samples to be tested for SBV antibodies.
Results
The seroprevalence of SBV in the British wild deer population was 13.8 per cent; found in red, roe, muntjac and fallow deer species, with more in deer further south.
Conclusion
These results support the growing concern that SBV is now endemic in Great Britain and highlight the need to know the role of wildlife in SBV transmission.
You need to be a BVA member to continue reading this journals Login or join the BVA today.
LOGIN
JOIN US TODAY