Lead toxicity cases highlight a need to check pastures for possible sources of poisoning
17 Oct 2020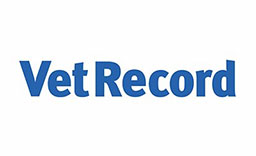 SRUC VS disease Surveillance headlines, July 2020

Lead poisoning in young cattle at pasture.

Salmonella enterica serovar Bredeney as a cause of milk drop in a dairy herd.

Deaths due to urolithiasis following diet change in lambs.

Spotty liver disease in a flock of layers.
July was a dull, cool month in Scotland with only 84 per cent of average sunshine and a mean temperature 1.1°C below the long-term average. Rainfall was 137 per cent of average and it was wettest in the south west and north east. Sunshine was below normal in central and western counties, near normal in the east, and above normal in Shetland.
Cattle
Nutritional and metabolic disorders
An 18-month-old Jersey heifer became the fourth animal from a group of 42 to die over a few days. The heifers had been imported from Denmark two to three weeks earlier and...
You need to be a BVA member to continue reading this journals Login or join the BVA today.
LOGIN
JOIN US TODAY