Reliability of a beef cattle locomotion scoring system for use in clinical practice
17 Oct 2020
Tunstall, J., Mueller, K., Sinfield, O., Higgins, H. M.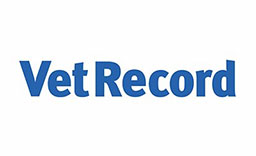 Background
Locomotion (lameness) scoring has been used and studied in the dairy industry; however, to the authors' knowledge, there are no studies assessing the reliability of locomotion scoring systems when used with beef cattle.
Methods
A four-point scoring system was developed and beef cattle filmed walking on a firm surface. Eight veterinary researchers, eight clinicians and eight veterinary students were shown written descriptors of the scoring system and four video clips for training purposes, before being asked to score 40 video clips in a random order. Participants repeated this task 4 days later.
Results
The intra-observer agreement (the same person scoring on different days) was acceptable with weighted mean Kappa values of 0.84, 0.81 and 0.84 respectively for researchers, clinicians and students. The inter-observer agreement (different people scoring the same animal) was acceptable with weighted Gwet's Agreement Coefficient values of 0.70, 0.69 and 0.64 for researchers, clinicians and students. Most disagreement occurred over scores one (not lame but imperfect locomotion) and two (lame, but not severe).
Conclusion
This scoring system has the potential to reliably score lameness in beef cattle and help facilitate lameness treatment and control; however, some disagreements will occur especially over scores one and two.
You need to be a BVA member to continue reading this journals Login or join the BVA today.
LOGIN
JOIN US TODAY