Whole picture missing in Welsh TB policy
17 Oct 2020
Tudor, C., Marsman, A., Thomas, R. B., Redman, S.-J., Price-Jones, R., Wyse, A.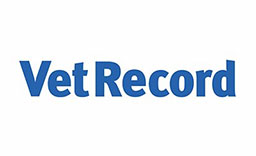 Further to the debate article on bovine TB (bTB) policy (VR, 3/10 October 2020, vol 187, p 281) and the news article 'EU fines UK for lack of progress on bTB eradication' (VR, 3/10 October 2020, vol 187, p 250), we wish to endorse the concerns expressed regarding the high numbers of cattle being slaughtered in Wales under the current policies and the shortfall of action from the APHA to look into the role of local wildlife.
In Wales, a policy of 'enhanced measures' for herds where an outbreak has persisted for 18 months or more involves regular 60-day skin testing using severe interpretation, classifying severe inconclusive reactors as reactors, and annual whole herd gamma interferon testing and other tests as deemed appropriate.
We know of numerous herds where the results of this regime have been devastating, with large numbers (hundreds) of their cattle being removed, test after test,...
You need to be a BVA member to continue reading this journals Login or join the BVA today.
LOGIN
JOIN US TODAY