Investigation of factors affecting recruitment and retention in the UK veterinary profession
31 Oct 2020
Hagen, J. R., Weller, R., Mair, T. S., Kinnison, T.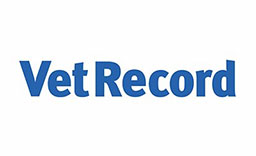 Background
Recruitment and retention is currently of major concern and has resulted in the veterinary profession being returned to the UK's Shortage Occupation List in 2019.
Methods
An online questionnaire of veterinary employees and employers investigating factors contributing to leaving/staying in current employment and the profession. The questionnaire was distributed via specialist veterinary associations' email lists and social media from September to October 2018.
Results
Respondents had few job changes (median 3), however, 43.7 per cent (n=2390) reported that they were likely or very likely to leave their employment within two years. Vets who were recently qualified, on lower salaries and female were more likely to plan to leave. Most frequently chosen reasons to stay in a position were: team, location and family. Most commonly cited reasons to leave were: work-life balance, management and salary. Respondents most disliked dealing with people, work-life balance and the physical/emotional impacts of the job. They would most like to change the hours worked, team aspects and management. Employers suggested that it was difficult to employ a veterinary surgeon, especially an experienced individual.
Conclusion
The current retention crisis is due in part to the differing requirements between modern-day veterinary employees, their employers, the public and the profession.
You need to be a BVA member to continue reading this journals Login or join the BVA today.
LOGIN
JOIN US TODAY