Veterinary profession's highest scientific honour goes to former Cambridge University Dean for exceptional contributions to canine medicine
The Dalrymple-Champneys Cup and Medal is presented each year to a BVA member whose work supports the advancement of veterinary science.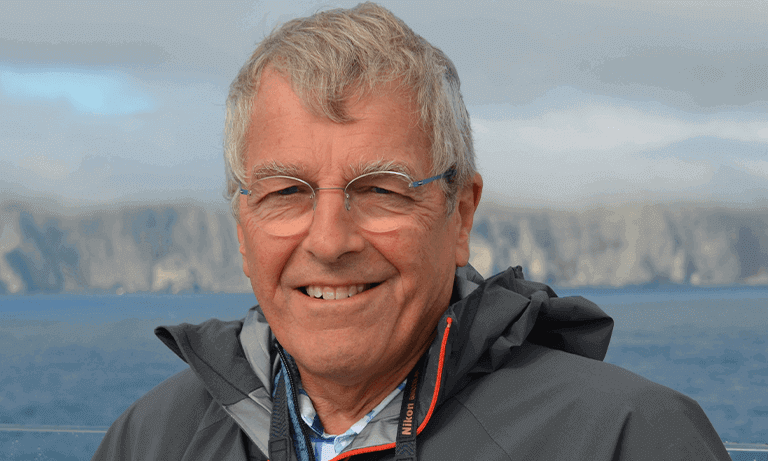 Internationally renowned veterinary surgeon Professor Mike Herrtage has been awarded the British Veterinary Association's (BVA) most prestigious scientific award for his outstanding contributions to clinical teaching and research, veterinary specialisation, and dog health and welfare during the association's virtual awards ceremony today.
The Dalrymple-Champneys Cup and Medal is presented each year to a BVA member whose work supports the advancement of veterinary science. Professor Herrtage has received the award in recognition of the distinctive advances he has led through clinical research in many areas of veterinary medicine and diagnostic imaging, especially in the fields of canine medicine and endocrine and metabolic disorders.
Professor Herrtage graduated from the University of Liverpool's School of Veterinary Science in 1975 and began a career in academia with his first appointment as a House Surgeon to the Cambridge University Veterinary Hospital that same year. He rose through the ranks to become Dean of the Cambridge Veterinary School in 2004, a position he held till his retirement in 2018. He is currently Emeritus Professor of Small Animal Medicine at the Queen's Veterinary School Hospital and a Life Fellow of St. Edmund's College, Cambridge.
Professor Herrtage has held many prestigious positions in national and international veterinary organisations, including the British Small Animal Veterinary Association, the European College of Veterinary Internal Medicine, the European Society of Veterinary Endocrinology and the erstwhile British Veterinary Radiological Association.
As the first President of the European Board of Veterinary Specialisation (EBVS) from 1993-1996, Professor Herrtage was pivotal in driving the development of veterinary specialisation in Europe. The success and development of the European Colleges has been one of his major achievements, with 25 specialist Colleges now recognised by the EBVS, comprising more than 35 distinct specialties and more than 3000 veterinarians as active European Veterinary Specialists. He has also been a key mover in the RCVS Diploma and Certificate training and examination and has also been involved in specialisation, day one competences and the statutory examination at the College.
Professor Herrtage has also had a longstanding involvement with the BVA/Kennel Club Canine Health Schemes, notably as a scrutineer for the Hip and Elbow Dysplasia Scheme since 1987 and Chief Scrutineer of the Chiari malformation/Syringomyelia Scheme since 2010.
On hearing of his award, Professor Herrtage said:
"It is a tremendous honour, but a very humbling experience, to be recognised by one's peers for doing work that has always given me so much pleasure. I would like to thank BVA and the selection committee for considering me worthy of this prestigious award. It is particularly awe-inspiring to read the list of previous recipients of this award on the Dalrymple-Champneys Cup.
"I count myself very lucky that I have always enjoyed my work and much of that is due to the great support and encouragement I have received from my colleagues as well as the constant challenge and stimulation provided by the many students, residents and postgraduates that I have had the pleasure of working with over my career. If I have managed to achieve anything in my professional life, clinical teaching, research and development of specialisation, it is due to their inspiration and support and our joint belief in the promotion and advancement of the veterinary profession.
"I am also very grateful to the continued help, support and encouragement from my family."
Presenting the award, outgoing BVA President James Russell said:
"Mike's work has improved the lives of thousands of dogs and cats worldwide and BVA has been extremely fortunate to have benefitted from his expertise throughout his longstanding involvement with the Canine Health Schemes.
"It is hard to do justice to Mike's amazing contributions to the veterinary profession and to the advancement of knowledge and education throughout a distinguished career so enthusiastically dedicated to improving canine health and welfare.
"Mike is an immensely worthy recipient of the Dalrymple-Champneys Cup and Medal and I am absolutely delighted to be presenting this award to him."
Contact our media office
(for press enquiries only)
Want to join BVA?
Get tailored news in your inbox and online, plus access to our journals, resources and support services, join the BVA.
Join Us Today