Canine Health Schemes update
Veterinary services
Wherever you are based, please always call your veterinary practice first to arrange the best approach to meet your pet's needs at this time, as we are aware some practices are still experiencing staff shortages due to the pandemic. 
For the latest guidance and advice on Covid-19, please visit the BVA Coronavirus information hub.
Eye Scheme 
Please check for CHS Eye Panellists currently offering eye screenings.
Hip and Elbow Dysplasia Schemes
Turnaround times
We currently have a one week turnaround following payment for online submissions made on the CHS portal. Postal submissions currently have a five-week turnaround following payment.
We highly recommend all veterinary practices register to the new CHS online submission portal to reduce turnaround times for submissions. 
We are unable to fast-track any submissions or give preferential treatment to any practices or breed clubs.
Payment
We are unable to take payment until we have received the submission, so please wait for a few days before calling to make payment.
To make a payment by card for postal submissions, please call the office on 020 7908 6380. Please note that this line is for payments only.
When calling please provide us with the following information:
Date of radiography
Kennel Club/microchip number
Name of the veterinary practice
Posting of certificates (for vets)
The team aim to fulfil blank hip and elbow certificate requests as soon as possible. Please give the team at least 10 days' notice if certificates are required urgently.
Contact us
For CHS payments, please call 020 7908 6380 (please note, this line is for payments only).
For all other CHS enquiries, please email [email protected] and we will get back to you as soon as we can.
Dog health screening schemes
The Canine Health Schemes (CHS), established by the British Veterinary Association (BVA) and the Kennel Club, works with expert veterinary surgeons to offer dog health screening schemes for a number of known hereditary conditions in order to improve dog health and welfare.
The schemes allow breeders to screen their dogs for a range of inherited diseases, helping them to make informed and responsible breeding decisions.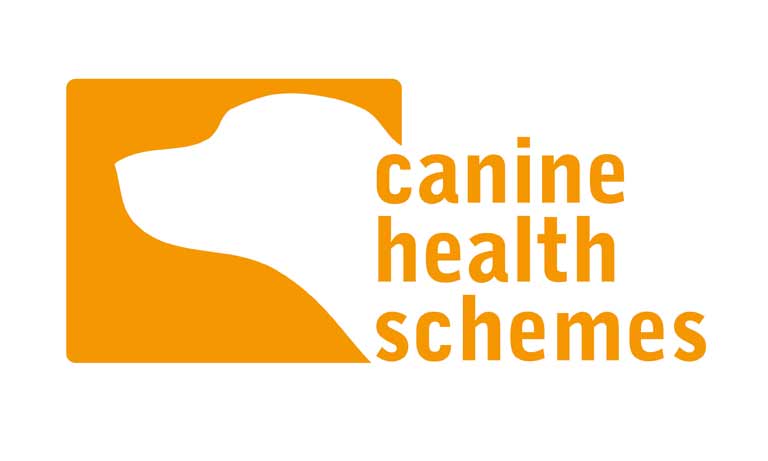 Over 11,000 dogs had their hips scored in 2018
Over 6,000 dogs had their elbows graded in 2018
Over 20,000 dogs had eye examinations in 2018
Our schemes
Our mission is to improve dog health and welfare by reducing the incidence and severity of inherited disease.The schemes are open to both pedigree and crossbred dogs and submissions from outside the UK are welcome.
Healthy dogs create healthy puppies
All pedigree and crossbred dogs can suffer from inherited diseases which are passed on from parent to puppy.
Health testing and screening allows owners and breeders to screen for inherited diseases, the results can then be used to help make sure that only healthy dogs are bred from. Responsible breeders should always health test the dogs they plan to use for breeding. To make sure you are buying a happy and health puppy, always ask to see the relevant health test results for both parents.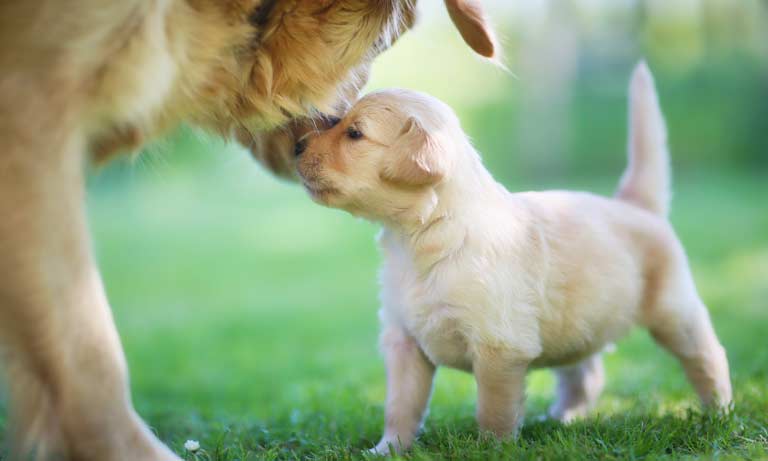 The Puppy Contract
You can use The Puppy Contract, developed by the Animal Welfare Foundation and the RSPCA, to help you ask all the right questions, including questions about health testing, when buying a puppy.
The Puppy Contract


The Assured Breeder Scheme
The Kennel Club Assured Breeder Scheme promotes good breeding practice and aims to work together with breeders and buyers to force irresponsible breeders, or puppy farmers, out of business.
Assured Breeder Scheme