Veterinary medicine is a popular career choice and a veterinary degree is a passport to a huge range of opportunities. Vets work in clinical practice, teaching, research, government, public health, the military, and private industry.
The Royal College of Veterinary Surgeons (RCVS) provides more information about admission to university, work experience, and reading lists.
Is a veterinary degree right for you? 
Edinburgh University have produced a free online course Do you have what it takes to be a veterinarian? which has a basic view of what's involved in the first year of a veterinary medicine degree. The course will take 2-3 hours a week for 5 weeks and is aimed at A-level students.
Studying veterinary medicine in the UK
University of Bristol School of Veterinary Science
Bristol Vet School currently offer three undergraduate degrees and one taught Masters programme, with postgraduate research opportunities and certificate-level courses also available.
Visit Bristol University Vet School website
University of Cambridge Veterinary School
Cambridge Vet School relatively small size (60-70 students per year) and operate a lecture free final year.
The Department operates small animal and equine hospitals and equine and farm animal clinical services in order to provide clinical teaching material, as well as using the state of the art 200 cow university dairy herd and sheep flock at nearby Madingley.
Visit Cambridge University Vet School website
University of Edinburgh Royal (Dick) School of Veterinary Studies
Edinburgh (Dick) Vet School provide veterinary education at both undergraduate and postgraduate level, using an award winning curriculum, innovative teaching methods, and an interdisciplinary environment, for both our undergraduate and postgraduate students.
Visit Edinburgh Vet School website
University of Glasgow School of Veterinary Medicine
The School was founded in 1862 and is located on the 80 hectare Garscube campus and a 190 hectare commercial farm and research centre. The School has approximately 200 staff (academic, research and support) with 60 research students (including clinical scholars) and 700 undergraduate students.
Visit Glasgow Vet School website
Harper and Keele Veterinary School
Students will be able to benefit from Harper's reputation in animal sciences and access to Harper's farm and companion animal facilities, alongside Keele's experience of establishing a medical school and significant recent investment in facilities.
The first intake to the Harper and Keele Veterinary School will be in 2020. Applications will be accepted from May 2019.
Visit Harper and Keele Veterinary School website
University of Liverpool Faculty of Veterinary Science
The Institute of Veterinary Science in Liverpool is a leading education provider for the vets of the future. They have two on-site working farms as well as two referral hospitals, and three first opinion practices, enabling undergraduates to gain valuable hands-on experience of all aspects of veterinary practice: equine, large animal, and small animal.
Visit Liverpool Vet School website
University of London Royal Veterinary College
The Royal Veterinary College (RVC) is the largest and longest-established vet school in the English-speaking world and is a college of the University of London.
Visit Royal Veterinary College website
University of Nottingham School of Veterinary Medicine and Science
Nottingham offers dual-intake undergraduate courses, postgraduate taught courses, research opportunities and continuing professional development. This all takes place on a purpose-built 1000 acre campus, with access to the University Farm and real clinical practice, for hands-on experience from day one.
Visit Nottingham Vet School website
University of Surrey School of Veterinary Medicine
As a student at Surrey you will benefit from our state of the art facilities, including our Veterinary Clinical Skills Centre and one of Europe's largest and most sophisticated high-containment veterinary pathology centres.
Visit Surrey University Vet School website
Career options for vet graduates
Veterinary medicine is a broad subject and can lead to a range of careers. 
The Association of Veterinary Students (AVS) has published recent graduate profiles to provide an insight to life as a vet and the career options available.
Our careers hub My Vet Future has information about the huge range of career options a veterinary degree will give you.
Visit My Vet Future
Vet Record Careers
Vet Record Careers is a job site dedicated to listing the latest job vacancies for veterinarians. We feature a wide variety of roles, covering all sectors and specialties, including companion animal, equine, farm animal, academic, and industry vacancies.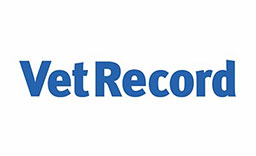 ---
Companion / Small animal jobs
Veterinary jobs working with companion animals across the UK. These jobs are updated daily.
Farm / Large animal jobs
Veterinary jobs working with farm and large animals across the UK. These jobs are updated daily.
Equine jobs
Equine veterinary jobs across the UK. These jobs are updated daily.