BVA Young Vet of the Year Award
Supported by Zoetis
We've teamed up with Zoetis to launch an exciting new award highlighting the outstanding everyday difference young vets make to the veterinary profession.
Find out more about our partnership with Zoetis.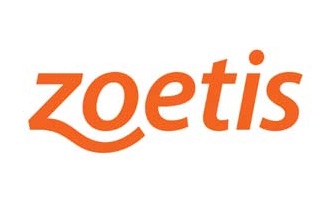 Open to exceptional young vets
The BVA Young Vet of the Year award, produced in partnership with Zoetis, recognises an exceptional young vet who makes a difference. The award hopes to highlight a young vet who leads, inspires, impacts and goes above and beyond what is expected of them early on in their career.
The award is open to exceptional young vets who make an outstanding contribution that is recognised in their workplace and benefits the veterinary community.
What you'll win
The three shortlisted finalists will be invited to attend the BVA Gala Dinner and will get a free ticket to the London Vet Show 2019.
In addition to being the 'BVA Young Vet of the Year 2019', the winner also receive £1,000 prize money and a mentoring opportunity with Zoetis.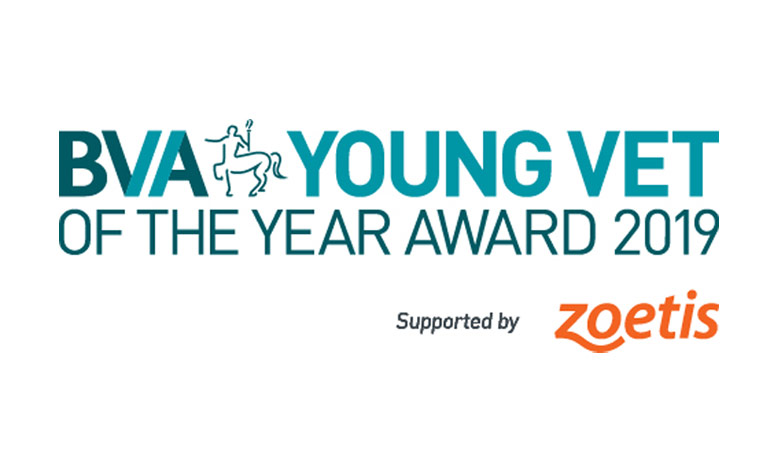 Criteria for entry
Nominees should be vets who have been qualified for eight years or less and on the RCVS register. You can either enter yourself or nominate a young vet who you think has made a valuable contribution that deserves to be recognised.
All award submissions need to be supported by a referee who will be asked to provide a brief testimonial about the nominee.

The award is open to young vets in any veterinary endeavour, including clinical practice, research, education or veterinary politics.
Criteria for winning
The winner should be able to show that their work has made a difference. Entries will be assessed against the award criteria, as listed above, by our judging panel.
This could be in any of the following areas:
Advancing animal health.
Achievement in research.
Promoting the veterinary profession.
Inspiring and supporting the veterinary community.
Championing vet wellbeing or animal welfare.
Being an outstanding colleague.
Nominees or nominators do not necessarily have to be a member of BVA, but the winner will have to be.
Finalists will be contacted by the middle of October, prior to the public announcement.
The winner will be announced during the Gala Dinner at the London Vet Show on 14 November 2019.
If you have any questions, please contact adamr@bva.co.uk.
Judges
We're honoured to be joined by an esteemed panel of judges who will decide on one worthy winner
Lord Trees, Professor of Veterinary Parasitology and Crossbench member of the House of Lords
Daniella Dos Santos, BVA's Junior Vice President and a small animal and exotics vet
Niall Connell, upcoming RCVS President and chair of its Diversity Working Grou
Chloe Roberts, a recent graduate and BVA Council membe
Wendy Talbot, European Specialist in Equine Internal Medicine and National Equine Veterinary Manager, Zoetis
How to apply
Nominations for the BVA Young Vet of the Year Award 2019 supported by Zoetis have now closed.
If you have progressed, nominees should expect to hear more by mid-October.