Hip Dysplasia Scheme for dogs
The scheme has screened more than 250,000 dogs from over 180 breeds for hip dysplasia 
The Hip Dysplasia Scheme was established by BVA and the Kennel Club in 1965 to reduce the incidence and severity of the condition. Hip dysplasia can have serious effects on the health, behaviour and welfare of dogs. The scheme uses X-rays to screen for signs of abnormalities (irregular or poorly shaped hip joints) caused by hip dysplasia. X-rays are reviewed and scored by BVA-appointed expert veterinary surgeons.
What is canine hip dysplasia?
Hip dysplasia is a common inherited orthopaedic problem where abnormalities occur in the hip joints. These abnormalities include changes to the shape of the hip, ball and socket and the development of osteoarthritis (a common form of arthritis).
Changes to the hip joint will begin at a young age as the puppy starts to become more active and will get worse over time. These changes can lead to excessive wear and tear of the joint, causing one or both hip joints to become defective. At this stage the hip joint(s) may be painful and can have serious effects on the health, behaviour and welfare of the dog.
The severity of hip dysplasia can vary from a poorly shaped hip joint with osteoarthritis (a common form of arthritis) to a very deformed hip joint with advanced and very painful osteoarthritis.
For more in-depth information on hip dysplasia download our leaflet (2.8 MB PDF).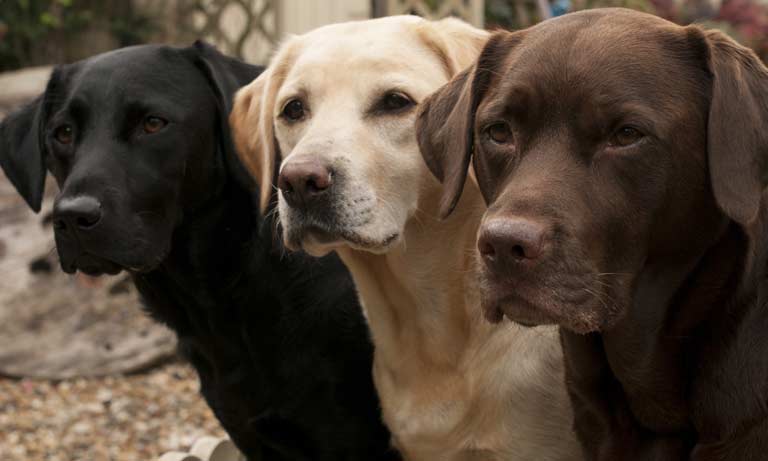 What are the signs?
Signs of hip dysplasia in dogs vary between individuals and breeds. Some visible signs include:
Lameness (being unable to walk correctly)
Stiffness after rest
A reluctance to exercise
Groaning while resting or getting up
Difficulty in using the stairs 
A vet's physical examination will provide a more reliable assessment of whether hip dysplasia is present and an X-ray is the only definitive way of diagnosing hip dysplasia.
How to treat it? 
It is possible to ease some of the signs of pain and limitation of movement caused by hip dysplasia. There are a variety of medications and surgical procedures that can be considered. Applied heat, massage, good bedding, exercise and weight management as well as nutrition and physiotherapy also play a part in caring for a dog affected by hip dysplasia.
What breeds are commonly at risk?
Hip dysplasia affects a range of breeds including crossbreeds.
Common breeds at risk of hip dysplasia are:
Border Collie
Bernese Mountain Dog 
German Shepherd 
German Shorthaired Pointer 
Golden Retriever
Goldendoodle
Hungarian Vizsla
Labrador Retriever
Labradoodle
Newfoundland
Rottweiler
Many other breeds suffer from hip dysplasia, visit the Kennel Club's Breeds A to Z page for more information.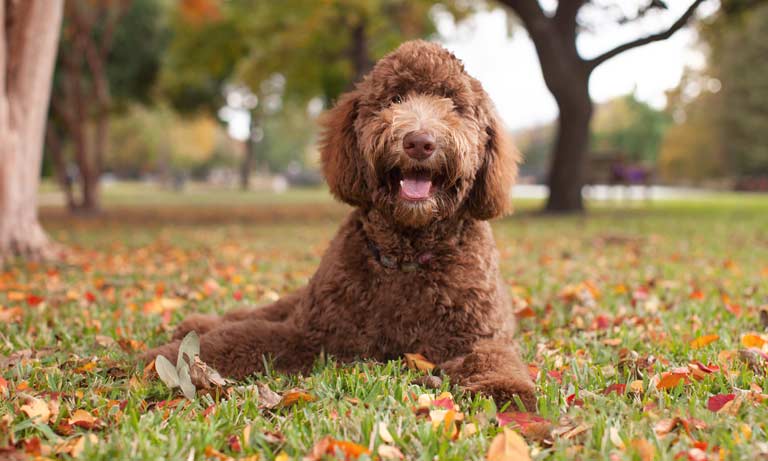 Our scrutineers and panellists
To ensure the highest standards, expert veterinary surgeons appointed by BVA are responsible for scoring and grading all our hip, elbow and CM/SM submissions. All our eye panellists who perform the clinical examinations are specialists in ophthalmology.
Expert vet panel
Got a question about the scheme?
Visit our CHS help centre to see answers to frequently asked questions. 
If you can't find your answer there, you can contact the CHS team via email: [email protected] 
Contact us