UK vet schools are held in high esteem for the high-quality vets they produce and are internationally recognised for their global excellence in teaching and veterinary research.
However, the veterinary profession is facing a recruitment and retention crisis. With mounting efforts from a range of stakeholders to address workforce shortages, there is much debate about the role that education and increasing the number of vet students could play in tackling these concerns.
There are currently 10 vet schools in the UK:
We know that work needs to be done to encourage applications from a diverse range of students, including those from underrepresented and minority groups, and those wishing to study veterinary medicine as a second degree.
As the Vet Futures Action Plan sets out, we need to work collaboratively to encourage a well-supported, healthy veterinary workforce. With this in mind, we're working with the Royal College of Veterinary Surgeons (RCVS), and the Veterinary Schools Council (VSC), to review student recruitment, selection and support, as well as graduate outcomes.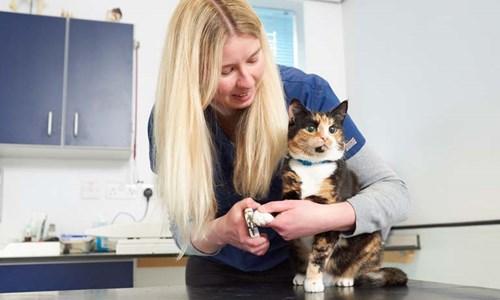 Veterinary education should produce well-respected and adaptable vets who are leaders in animal health and welfare. To achieve this, veterinary medicine courses must be well-structured and adequately funded.
Increasing the number of veterinary students alone won't provide a holistic, long-term approach to making sure we have enough vets in the workforce. We need to address both recruitment and retention.
We've set out 50 recommendations spanning the different milestones across veterinary education to tackle this. They range from thinking about how careers advice is delivered, to calling for more funding, and making sure students are equipped with core clinical and non-clinical skills upon graduation. We also want to make veterinary education more accessible for underrepresented and minority groups.  
Our recommendations cover:
Communicating the wide range of veterinary careers from primary school and beyond;
Building on existing selection processes and widening participation initiatives
Increasing government funding to maintain high quality veterinary education
Retaining UK veterinary graduates as part of the domestic workforce
Extra-mural studies (EMS), tracking and methods of assessment
Graduate Outcomes: Day One Competences and the Professional Development Phase
Supporting equality and diversity in the workplace and educational settings