We're pleased to launch a two-part webinar series to help members improve their financial management following the coronavirus pandemic. With priorities focused on the wellbeing of animals, the safety of staff and the future of the veterinary industry, many members have sacrificed their own financial management in the wake of Covid-19.
We're inviting members to learn from our financial services partners Lloyd & Whyte, who are offering practical advice on how to manage your finances better in the new normal.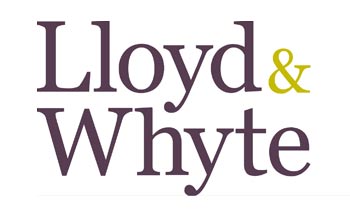 Webinar 1: Learning from lockdown: what should we have done with our money?
Thursday 30 July at 6.30pm
Alongside Director of Client Services at Lloyd & Whyte Daniel James, we welcome David Hill and Sean McDonough of law firm Mogers Drewett in the first of our series to explore:
What has happened in the financial markets since the beginning of the outbreak?
How have people's personal finances been affected?
What support is available?
What could happen if there is a second wave?
What should we be doing now?
Watch the recording
Webinar 2: Changing the world from your armchair
Join us on Thursday 6 August at 6.30pm
In the second of our two-part series, we look at the investment opportunity presented by socially responsible investing. In a world that has been changed irrevocably, there are many people with the intent and power to make the world a better place.
With Lloyd & Whyte and featuring Phoebe Stone, Head of Sustainable Investment at LGT Vestra, this webinar looks to explore the following:
The social and environmental pressures that have come as a consequence of human activity
How the power of the investment community could make real change
How socially responsible investing doesn't mean compromising on investment return
How to align your investments with your ethical viewpoints
Please note, clicking to register for the webinar will take you away from our website. We are not responsible for the content on external sites.
Watch the recording
Lloyd & Whyte (Financial Services) Ltd are authorised and regulated by the Financial Conduct Authority. Registered in England No. 02092560.  Registered Office: Affinity House, Bindon Road, Taunton, Somerset, TA2 6AA.