Reflecting on progress with the 1CPD app
CPD plays an important role for vets throughout their career and training. Jenny Soreskog-Turp, the RCVS Lead for Postgraduate Education, explains why CPD is so valuable and the importance of reflecting on your progress.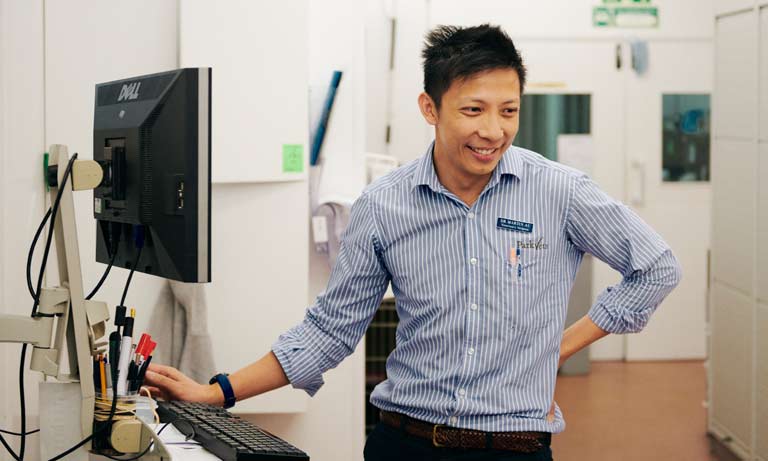 When we're working in practice we're constantly learning and improving on our work, but we don't often take time to reflect on any progress that we've made. How often do we acknowledge the progress we've made when we finally master something in practice that we've been struggling with? When do we ever take a step back and recognise, for example, how much our client interaction skills have improved?
The requirement to complete 35 hours of CPD a year for vets and 15 hours of CPD a year for VNs plays an integral role in helping to ensure that members of the professions are continually improving and developing their clinical, communication or practical skills. The RCVS launched the 1CPD app in 2020, which helps vets and VNs to track their CPD and aims to encourage more people to reflect on their progress with the app's recording platform.
Keeping it brief
Jenny Soreskog-Turp, the RCVS Lead for Postgraduate Education, is a big advocate for using methods like recording voice notes or saving typed up memos in the app's reflection function. She said: "I think there is a perception that the reflection part of CPD is really time consuming and people have to write an extensive summary of what they've learned. You can, of course, do that if you would like but it's perfectly fine to make short notes or bullet points or record yourself talking through what you've learned or record reflections over time rather than in one go."
You may not feel confident about how to reflect or what to record in the 1CPD app. When we've completed something, many of us instinctively move on to the next thing we have on our to-do list, so it's quite normal for the reflection part of the CPD cycle of 'plan, do, record, reflect' to seem a bit unnatural at first. Jenny explains that there are a couple of prompts in the 1CPD app that can be useful to help you to get thinking about what to write for your reflections.
She explained: "After you've finished a piece of CPD, think about what the key things you learned were, if there are any key takeaways, or think about how you would explain what you have learned to your colleagues. It can also be useful to think about how your CPD related to your learning needs and if it addressed any knowledge gaps that you have.
"It might also be useful to consider how the CPD you have done has helped you to improve as a veterinary professional or how it will benefit your workplace in the future."
Learning from our reflections
You may be asking why you need to reflect on your CPD at all – surely completing the CPD is enough? The purpose of CPD is to add value to the service or care that you provide. It is valuable to reflect on changes resulting from your learning to see if they have made a difference. The key to this is to make the sharing of your reflections, and the learning from them, an integral part of your practice. Jenny explains: "Reflection is an individual process that has a different meaning and applications for everyone. You should reflect in the way that works best for you. We have developed 1CPD to be flexible so you can record reflections by using our prompts, open text box, add attachments or record an audio – which you can do over a cup of coffee with a colleague, so it doesn't have to be time consuming or involve additional paperwork."
If you have any questions about reflections or any other aspect of CPD or the 1CPD app, you can get in touch with the education team by emailing [email protected].
Contact our media office
(for press enquiries only)
Want to join BVA?
Get tailored news in your inbox and online, plus access to our journals, resources and support services, join the BVA.
Join Us Today