Brucella canis – What vets need to know
Paula Boyden, Veterinary Director at Dogs Trust, discusses the recent rise in reported cases of Brucella canis, and what vets in practice need to know.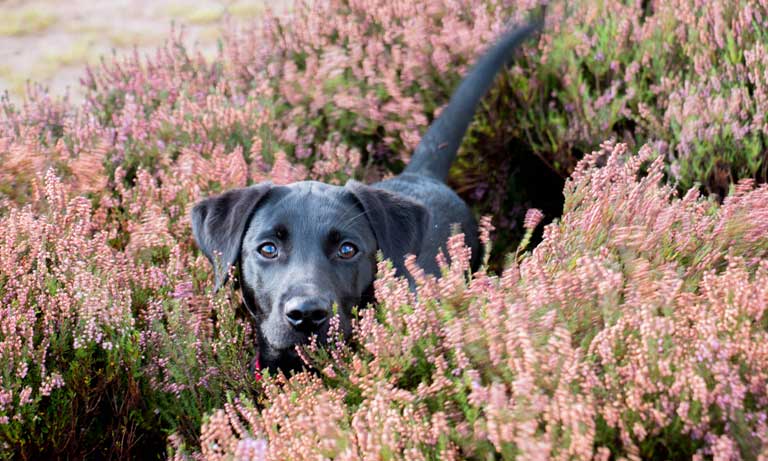 A recent letter in the Vet Record (20/27 February) from the UK Chief Veterinary Officer regarding Brucella canis in imported dogs in the UK highlighted concerns regarding the potential disease risks of importing dogs.
We know that concerns regarding imported, non-endemic disease are not new. Back in 2018, BVA held a Congress debate session at the London Vet Show entitled 'The Trojan Dog' which similarly highlighted concerns regarding non-endemic diseases entering the UK with imported dog. A survey at the time highlighted that 40% of companion animal vets surveyed had seen new or rare conditions in their practice in the previous year, with potentially zoonotic leishmania being the main one. Other diseases to note are Ehrlichia canis, Babesia canis, Dirofialria immitis, Hepatozoon canis, Linguatula serrata, Thelazia callipaeda and Meocestoides spp.
Marked increase in cases
More recently, however, Brucella canis has come to the fore due to a marked increase in the number of cases in dogs reported since summer 2020 (over 40 cases to date, with only 2 cases prior to 2020). A statement by Public Health England (Risk review and statement on the risk Brucella canis presents to the UK human population (publishing.service.gov.uk) reviews the current situation and makes key recommendations to veterinary professionals, as well as organisations importing dogs from Brucella canis  endemic countries. Key takeaways include:
The greatest risk of exposure is potential contact with Brucella canis contaminated materials, especially tissues and fluids associated with breeding and parturition
Brucella canis is also shed in a dog's bodily fluids, such as urine, blood, and saliva
If positive, a dog is considered infected for life, even following antimicrobial treatment
Human cases are rarely reported, and none have been confirmed following contact with an infected dog in the UK.
What do vets need to consider?
The PHE statement also sets out some key recommendations for the veterinary team:
If an imported dog with clinical signs suggestive of a possible Brucella canis infection is presented to a vet, staff attending the case should use appropriate PPE, and consider appropriate sampling and submission to laboratories for testing.
Veterinary staff should warn laboratory staff when Brucella canis is suspected (particularly for imported dogs) to ensure appropriate biosafety cabinet and BSL-3 precautions are used in the lab to prevent exposure in laboratory staff.
The risk of Brucella canis infection in imported dogs from endemic countries should be highlighted to potential owners, especially those determined to be at greater risk of infection, as well as advice given on recommended veterinary management (euthanasia) for test positive animals. Encourage private pre-breeding tests if appropriate, through private veterinary surgeons.
Encourage charities or organisations importing dogs from Brucella canis endemic countries to ensure Brucella canis negative pre-export testing for the dog(s) in the country of origin before importing into the UK.
Dogs from Romania have been highlighted as a particular concern, however it is important to note that Romania is by far the biggest source of commercially imported dogs into the UK. Brucella canis is present in other EU member states, therefore consideration should be given to the Brucella canis status of imported dogs from countries other than Romania.  
As with all non-endemic diseases mentioned here, there is no requirement to screen imported dogs for Brucella canis either before or after travel. However, given the zoonotic potential of the disease, and that a dog is considered infected for life, it does pose the question (and as recommended in the PHE statement) whether organisations importing dogs from Brucella canis endemic countries should be encouraged to pre-screen prior to import. Similarly, one must question whether screening of imported dogs of unknown Brucella canis status should be considered, especially if they are not neutered? The clinical signs are not pathognomonic, with the possibility of infection being subclinical. Clinical signs include reproductive failure; it can also cause discospondylitis.
In terms of positive cases, the options put forward by the CVO are euthanasia or to at least neuter with pre- and post-operative antibiotics. The rationale for the latter is protection of the staff involved in the neutering procedure – appropriate PPE is still necessary – and to suppress potential recrudescence of infection.
Apart from the immediate zoonotic aspect, what of the impact of Brucella canis positive dogs in our canine population? Consideration must be given to who they live with (immunocompromised individuals are thought to be at greater risk) and to dogs they interact with; the recommendation is not to take infected dogs to areas that other dogs frequent, which does severely limit where they can go.
In terms of testing, it is important to speak to your lab first; they may well have very different approaches to screening tests versus those where Brucella canis is suspected. Furthermore, detection of brucellosis in dogs is now reportable, both detection of the organism and indirect detection of Brucella canis by serology. Reporting in England and Wales is via local APHA VI Centres.
The PHE statement is clear that at this stage it is a qualitative description – a full risk assessment has not yet been possible. For the profession, it is important this is kept on the radar; the first step in clinical practice is asking about the source of newly acquired dogs and considering screening where appropriate eg. where imported from a country where Brucella canis is endemic.
Contact our media office
(for press enquiries only)
Want to join BVA?
Get tailored news in your inbox and online, plus access to our journals, resources and support services, join the BVA.
Join Us Today