Legal support
As a BVA member, you can access the BVA legal helpline 24 hours a day, 365 days a year to speak to a team of specialist legal advisors about any professional or personal subject.
Free legal advice for members
If you are a member please log in to view the BVA legal helpline number in the 'My Account' section. All calls require your BVA membership number.
They can guide you in the right direction by giving professional and completely confidential advice on issues including:
contracts of employment
maternity rights
working time regulations
boundary disputes

The majority of issues are resolved using the BVA legal helpline. However, if it becomes clear that further action is required for an employee-related issue, they may refer your case for BVA's mediation and representation service.
In this instance, the details of your case will be considered and our mediation and representation partner will then contact you directly with confirmation that your case will be taken forward or with clear reasons for your case not being taken forward.
Access legal advice
Free mediation service
If appropriate to your case, mediation could be suggested to try and resolve the matter amicably.
Mediation involves bringing the parties of a dispute together and helping them to reach agreement. It's a voluntary process and issues discussed during mediation are confidential. Parties are free to say things that they would not be able to say in court and can do so in a relatively safe environment.
In mediation, our partner's appointed mediator will set out your concerns, explain how those concerns arose and suggest steps that may lead to an amicable resolution.
Mediation can allow parties to achieve resolutions that are beyond a court's power to award and while mediation does not aim to produce winners and losers, more often than not, it's substantially better, less expensive and less stressful, than litigation.
Free representation service
Employee members can benefit from our free legal representation service. Legal representation is primarily to help resolve issues that arise in the workplace.
Our appointed partner can help you with pre and post disciplinary and grievance meeting advice, accompaniment to disciplinary hearings, and support at employment tribunals. In the case of employment tribunals, our appointed partner will seek settlement, where reasonably possible, prior to tribunal.
Thorough case preparation, careful drafting of tribunal claim forms and witness statements will maximise the chance that the case is settled at the earliest stage possible. If the case cannot be settled reasonably, our appointed partner will see the case through to a tribunal hearing.
BVA's legal support services can only provide advice and support for issues arising within the jurisdiction of the United Kingdom (England and Wales, Scotland, and Northern Ireland).


The BVA legal helpline and letter writing service is provided by our partner

 

Law Express. Our mediation and representation service is provided by our partner

 

Prospect.


The BVA legal helpline is a non-transferable member benefit that is available to paid-up members. You will not be charged for the advice that you are given. However, your phone provider may charge you for the cost of making the call.


BVA's additional legal support services including our mediation, representation and letter writing services are non-transferable and only available to members who have been a paid-up for at least three continuous months at the time of use.


To receive mediation and representation support you must be an employee or a worker as defined by

 

ACAS. Self-employed members are not eligible. Mediation and representation support is only available for matters relating to your employment.


Mediation and representation services will not be provided for pre-existing disputes or where legal advice has already been sought.


Mediation and representation services will only be provided for cases which, in Prospect's reasonable opinion, there is more than 50% likelihood of success.


BVA will fund legal support to members, through its mediation and representation services, up to a value of £50,000 per case. 


When using BVA's legal support services, our partners Law Express and Prospect may share your details with BVA in order to verify your membership status. In certain circumstances details of your case may also be shared with BVA, for example if additional legal costs are required. BVA will not retain these details.
Specialised employment legal services
Are you a practice manager or lead vet looking to write employment contracts and staff handbooks, but not sure where to start? 
In partnership with Tom Woodward, Employment Solicitor at Scott-Moncrieff & Associates Solicitors, we're delighted to offer BVA members an exclusive discounted rate on specialised employment legal services. This includes the creation of bespoke employment documents, from employee contracts to service agreements, and more. 
BVA members can benefit from discounts of around 40%-50% when compared to the current market rates.
Head over to 'My discounts' on the BVA member portal for details and to access this offer.
Access discount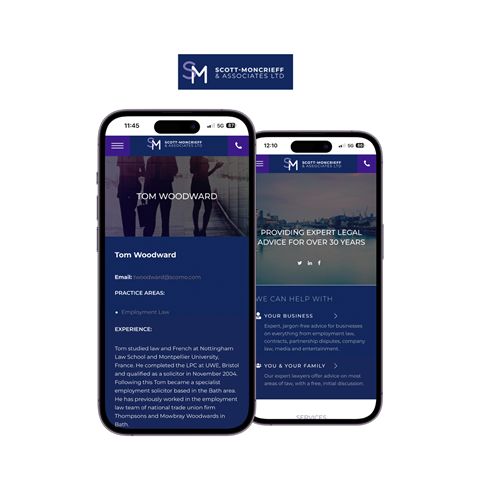 Want to join BVA?
Access all the benefits of BVA membership including all the ways we help deveolp, support you and champion you.
Join now


Previously a BVA member?
Contact our membership team to update your details and regain full access to your member benefits. 

Email membership