The importance of management and HR processes
Good management is essential for employee satisfaction and engagement, bringing benefits such as enhanced skills and knowledge within the team, improved confidence, capability and competence of team members, and a more supportive and empowering culture.
Keeping HR processes up to date can help your workplace run smoothly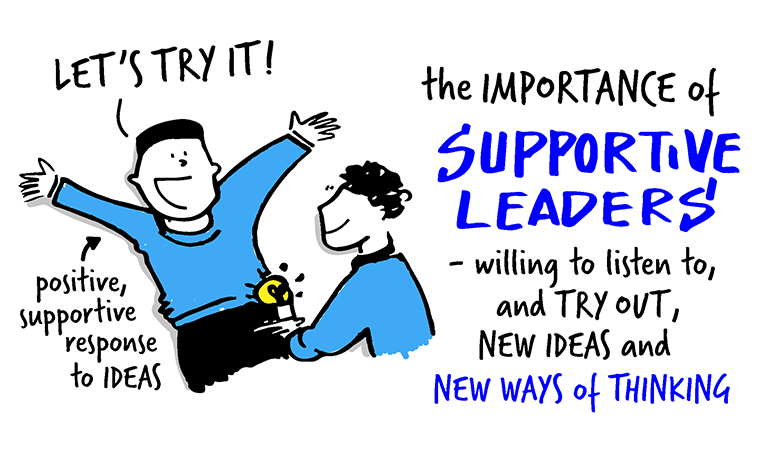 How to improve management and HR processes in veterinary workplaces
A good workplace has an open, honest, and transparent culture, which everyone has a role in creating. All team members should be aware of workplace policies and processes and be able to raise concerns if they feel these are not being followed. Everyone should make sure they are having regular one-to-one meetings, to discuss performance, set goals and raise concerns. This may require having difficult conversations, but ignoring problems can affect team morale, and addressing them is often kinder in the long term.
Whilst employers have the ultimate responsibility to keep HR processes up to date, all team members can highlight concerns and share ideas for areas to improve upon. Advice from HR professionals can also be invaluable, with local consultancies offering competitive rates for those who cannot hire an HR expert, and the BVA legal helpline can provide free advice and guidance to BVA members.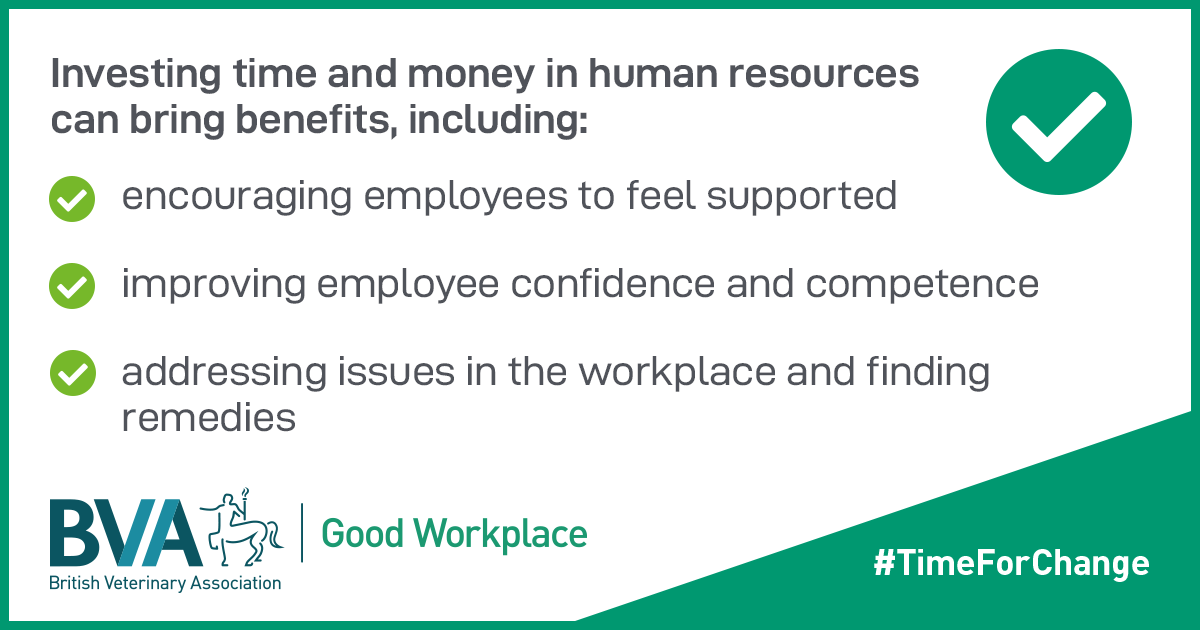 Good workplaces:
invest time and money into improving human resources;
appropriately recruit skilled team members in a transparent and objective manner;
are proactive in managing performance of team members; and
have clear and transparent complaints processes in place which give security to both employees and the public.
Read pages 48 to 57 in our position on good veterinary workplaces, to equip yourself with a better understanding of effective management and HR processes.  
Webinar
Watch our webinar with BVA Junior Vice President Justine Shotton, Head of VDS Training Carolyne Crowe, and Prospect National Secretary Ben Middleton. 
BVA Junior Vice President Justine Shotton, Carolyne Crowe from VDS Training and Ben Middleton from Prospect explored the theme of management and HR in a good veterinary workplace. They discussed putting HR processes into practice, recruiting the right person for the right role, performance management, handling complaints, and having challenging conversations. 
Watch the recording