Outgoing BVA President reflects on the veterinary profession's achievements in a year of 'unprecedented change, challenges and uncertainty'
BVA President James Russell reflected on an unprecedented twelve months and pledged that BVA will continue to work hard to help members navigate 'these difficult and dizzyingly unpredictable times' as he made his outgoing speech at a virtual BVA Awards and Officer Handover event held today.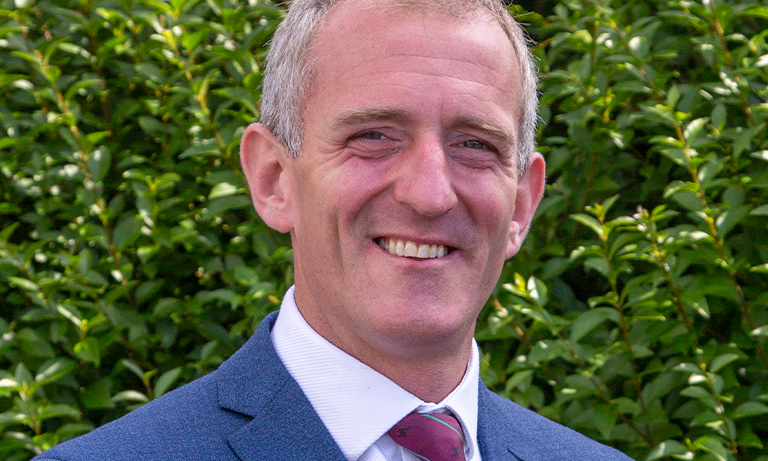 In his final address, Mr Russell said that supporting the veterinary workforce during Covid-19 had been the top priority of the past twelve months, with BVA working hard to help members with navigating new requirements, as well as supporting those affected both personally and professionally.
He said: "When our members were telling us that they needed up-to-the-minute information on what new requirements meant for them in practice, we gathered everything together in our Covid hub, a one-stop-shop of updates for vets and their clients.  When you told us that some government guidelines hadn't spelled out what was expected of the veterinary profession, we pushed for answers and issued guidance as soon as we got them.  And when it became clear that a small but vocal minority of animal owners were reacting badly to new and essential working arrangements, we launched the #RespectYourVet campaign, calling on clients to #BeKind to veterinary teams who were doing the very best they could under unparalleled circumstances."
Mr Russell reflected on his presidential theme, 'Keeping Vets Healthy', and promised that mental health and wellbeing would be an ongoing priority in the support offered to the veterinary community. 
Much of today's speech also reflected on the huge amount that has been achieved in the veterinary community in spite of Covid-19.  Mr Russell highlighted how BVA's campaigning and lobbying efforts had really paid off during the year, with the UK Government signalling its commitment to action in many of BVA's priority areas. 
He said: "We were delighted to see parts of the Government's Animal Welfare Action Plan read like a checklist of some of the big legislative changes which BVA and others have been campaigning on, including a pledge to ban keeping primates of pets and take action on serious pet welfare issues such as puppy smuggling and cropping dogs' ears.  And on the agricultural side, I consider our work around welfare at slaughter to be a personal highlight among many, as we've built positive and constructive relationships with all parties invested in this important and sensitive issue."
Mr Russell said that Brexit had continued to dominate BVA's policy agenda, and that navigating new and often-changing requirements was taking up a lot of time for vets and their teams when they were already contending with constrained capacity.  He said: "Rest assured that we'll be continuing to make sure that the profession has a strong voice in these conversations as everyone gets to grips with the new normal of EU Exit."
Looking ahead, Mr Russell said that Brexit, sustainability, antimicrobial resistance and disease control will continue to be major priorities at BVA, along with offering ongoing support to members whatever their circumstances, concerns or career stage.   He said that he took particular pride in the 'Carpool Cases' series of informal online sessions created especially for students as they start their journey in Team Vet.The outgoing President went on to thank BVA's branches, volunteers and staff for all their support during his presidential year. He welcomed incoming President Justine Shotton as a "compassionate and experienced new President who cares very deeply about supporting the workforce, cross-species health and welfare and the role that we as vets can play in the One Health agenda" and thanked outgoing Senior Vice President Daniella Dos Santos for bringing "the perfect mix of strength, tenacity and kindness when you supported the profession through those early, unsettling weeks when the first lockdown came into play, and beyond."
Mr Russell concluded his Presidential address by saying that he was honoured to have served as BVA President:
"It has been a year like no other, and I can think of no role I would have preferred to hold during this year. It has been an immense honour to serve as BVA President every step of the way.  Thank you for everything, and my very best wishes to Justine as she takes the reins."
Watch James' BVA Members' Day speech
Contact our media office
(for press enquiries only)
Want to join BVA?
Get tailored news in your inbox and online, plus access to our journals, resources and support services, join the BVA.
Join Us Today