What's the issue?
Microchipping is a safe, effective, and permanent way to identify individual animals, including cats. Our Voice of the Veterinary Profession 2019 survey showed that over half (51%) of cats that vets see in practice are microchipped. [1]
Cat microchipping has the potential to improve animal welfare and promote responsible ownership by enabling: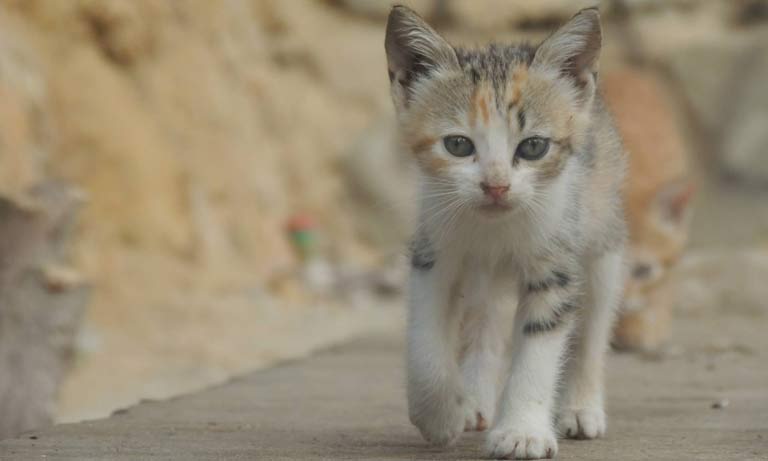 Lost, stray and stolen cats to be returned to their owners more rapidly

[2]

;
Quicker identification of injured cats meaning that owners are contacted more quickly for veterinary treatment to be agreed and undertaken promptly;
Quicker and more accurate identification of dead cats and notification to owners;
Health test results to be correctly attributed to an individual animal;
Population data regarding cats be collected allowing more accurate prevalence data to be calculated;
Tracing and identification of animals in the event of a disease outbreak, such as Rabies;
Reinforcement of responsibilities of the owner under the Animal Welfare Act;
Microchip activated technology, such as pet feeders or cat flaps, to support weight management and prevent unwanted animals the home;
Easier detection of cat theft;
Easier identification and subsequent arrest of owners culpable of animal cruelty; and
Reduction of potential for fraud at cat shows.


[1] In the Voice of the Veterinary Profession Autumn 2019 survey vets reported that 51% of cats that they see in practice are microchipped (535 base).
[2] In the Voice of the Veterinary Profession Autumn 2019 survey 84% of vets surveyed (535 base) said that the most common reason for being unable to reunite stray cats with their owners was the absence of identifier information.
What's our view?
While we recognise the potential welfare benefits of cat microchipping, we currently have concerns about making cat microchipping compulsory. Before compulsory microchipping for cats is introduced, the UK governments should:
address, and learn from, the issues that are currently preventing the effective implementation of compulsory dog microchipping regulations across the UK. In particular, the current number of separate national databases;
ensure that any proposed legislation to introduce compulsory microchipping for cats is clear in its aims, what public or animal welfare issue it is trying to address, and how it will be enforced;
ensure that any compulsory microchipping strategy for all owned cats is employed in conjunction with the promotion of overall responsible cat ownership, including promoting the health and welfare benefits of microchipping, neutering and vaccination to owners; and
recognise that age of microchip implantation should be determined by a veterinary surgeon's professional judgement, based on the individual kitten's size, temperament, response to handling, and opportunities to implant alongside other healthcare interventions. Any proposed legislation should therefore specify an age range within which a kitten has to be microchipped (eg. 8 weeks onwards and no later than 20 weeks), as opposed to an age limit (eg.a kitten must be microchipped by 8 weeks).
Get involved

Contact our policy team for more information.
Microchip scanning consultation - support our lobbying
The Department for Environment, Food, and Rural Affairs (Defra) is consulting on mandatory microchipping and scanning of dogs and cats in England. BVA opposes these measures because we're worried about the unintended consequences of vets being forced to police new legislation. We're urging vets to join our lobbying efforts to oppose proposals to introduce compulsory scanning by sending our template letter to your MP and detailing your personal concerns and experiences. You can download our letter and find the details for your MP online.