What's the issue?
Brexit affects the UK's trading relationships with the EU and the rest of the world. This is an important issue for vets, as they play a unique role in international trade. Vets certify that our exports meet high standards and ensure imports do not pose a risk to UK animal and public health.
Brexit has created additional demands on the veterinary workforce to certify exports of animals and animal products to the EU. To uphold UK biosecurity, vets will also need to check imports coming through our ports, with enough vets needed to meet this demand. We have set out a series of recommendations to improve trade with the EU and use our veterinary expertise and capacity effectively.
The UK is now able to negotiate new trade deals with the rest of the world. Veterinary. involvement at all stages of trade negotiations essential, in order to deliver better trade deals which reduce bureaucracy and improve standards.
What's our view?
There is a need for effective collaboration between the UK and EU to build on what works well, drive efficiencies and deliver a positive trading relationship.
As we sign new trade deals, we must safeguard the UK's high reputation for animal health, animal welfare, and food safety. These high standards are a selling point for UK produce and would be undermined by allowing cheaper imports produced to lower standards.
In all trade agreements it negotiates, the government must secure the inclusion of equally high standards of:
animal health
animal welfare
public health and food safety
responsible antibiotic use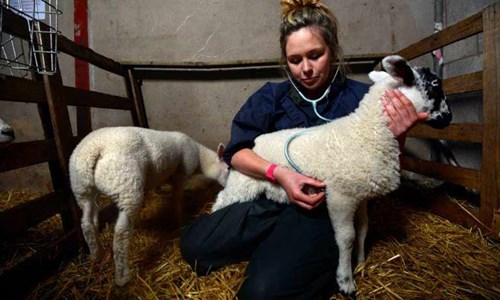 Get involved
Write to your MP

 

to support our calls for high standards of animal health, animal welfare, public health, and food safety to be included in any future trade deals.

 

Contact our

 

policy team

 

for more information.