What's the issue?
Sustainable animal agriculture is defined as animal agriculture carried out in a way that meets the needs of the present without compromising the ability to meet the needs of the future.
Global consumption of animal-derived food is expected to double by 2050. There is increasing recognition that animal agriculture can be a significant contributor to environmental degradation, climate change, habitat loss, and waste. Changes in animal production and farming practices are necessary to increase the efficiency of agriculture and mitigate its environmental impact.
Safeguarding the health and welfare of sentient animals is an important marker of social progress and has a key role in achieving other sustainability objectives. However, achieving good animal welfare is not always promoted as a policy objective in the sustainable development agenda.
The veterinary profession has a key part to play in advancing the roles and status of animals within the sustainability debate. 
What's our view?
Sustainable animal agriculture should be undertaken in a way that is environmentally, ethically, and economically acceptable for consumers, producers, and wider society.
Animal health and welfare shouldn't be unnecessarily compromised to address human need, and agricultural systems must work towards the positive health and welfare of all farmed animals raised within them.
Under the One Health agenda policies relating to sustainable animal agriculture must also address the use of natural resources and the protection and conservation of wild species, habitats, and biodiversity, in order to reduce the ecological footprint of animal agriculture as a whole.
Safeguarding the highest standards of health and welfare for production animals must be recognised as a key sustainability objective.
The veterinary profession has a crucial key role to play. Veterinary surgeons work with clients to improve animal health and welfare, provide preventive healthcare and treatment, and undertake health monitoring and surveillance. Official Veterinarians (OVs) certify the trade in animals and animal products - contributing to economic prosperity, the protection of public health, and the sustainability of food production.
There is a role for new technologies and innovation in sustainable animal agriculture. For example, we should consider how breeding and genetic modification can be used in an ethically responsible way to improve animal health and welfare. However, automatic systems should not replace regular physical assessments and appropriate interventions by skilled veterinary professionals and keepers.
Consumers should value quality animal-derived products. This means good animal health and welfare, food safety, environmental protection, and fair returns for producers.
The veterinary profession should promote the concept of "less and better", in which people reduce their consumption of animal-derived products whilst maintaining proportional spend to buy better, higher quality goods.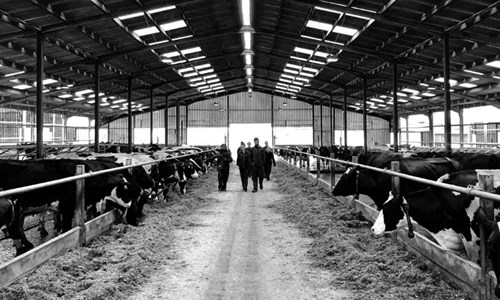 UK sustainable animal agriculture policy statement - Executive summary
Sustainability and the veterinary profession: Action plan