The Electoral College
The Electoral College is the body of electors that assesses nominations and formally selects members for election to officer status.
Vote for your preferred candidate for the Electoral College 
Following an open nomination period, voting is now open for a new member of the Electoral College.
Electoral College members must have an understanding of, and commitment to, our vision, mission and values. They'll also need to be willing to review nominations for BVA's next Junior Vice President, participate constructively in debate, and respect the confidential nature and integrity of the process.
Before you vote, read the short manifestos from the candidates:
Patricia Colville
Rob Grinnall
Peter Higgins
Fieke Molenaar
Giovanni Soliman
Members will have received an email with a link to vote. 
Voting closes on Monday 2 November at 9am.
If you have any questions, please contact Head of Policy and Governance Amelia Findon [email protected].
Candidates: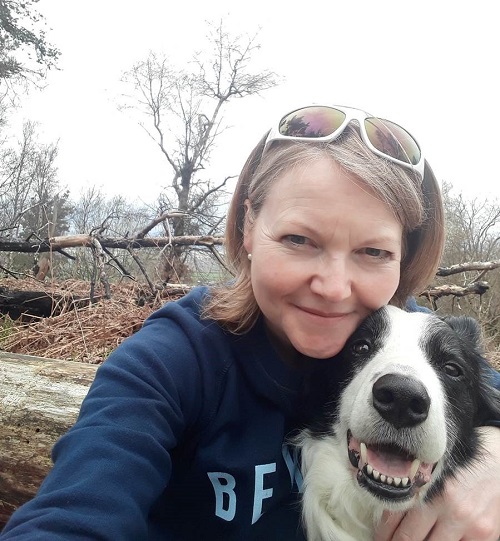 Patricia Colville
I qualified from Glasgow University Vet School in 1993, initially working in private practice. Following this, I moved to the charity/third sector working with PDSA for 14 years. My current role covers the referral and out of hours' environment working with Vets Now as Business Development Director, having previously been manager of their Glasgow 24/7 Emergency & Specialty Hospital. I was a BSAVA volunteer for ~ 14 years, culminating in President 2015-16.  I completed an MBA in 2014. I am a Vetlife Trustee, though not standing for re-election; UK FECAVA Director; and, sit on BVA Scottish Branch (BSAVA rep).
Why do you want to be on the Electoral College?
I have had the honour of sitting on BVA Electoral College for the last three years and this insight has affirmed to me, more than ever, the importance of maintaining a dedicated, talented and motivated Officer Team. As this year demonstrated, a strong leader is important for BVA and the profession. Not everyone may agree with published policies or statements and having the ability to discuss, debate and navigate the questions, both internally and externally, cannot be underestimated.  I therefore wish to continue to be involved in this role, as the work BVA carries out within the profession is paramount.
What makes you the best candidate/why should members vote for you?
Having participated for the last three years, I have demonstrated my ability to constructively discuss and contribute to the nomination of the BVA Junior Vice President role. I understand the importance of diversity in leadership roles within the profession and will continue to encourage individuals to apply for this crucial position. In addition, I feel it is important within this role to support and nourish future talent and ensure feedback is given to unsuccessful candidates, as they will continue to be our future volunteers.
Rob Grinnall
I have over 30 years' experience managing a various of roles as consultant/contractor to the State Veterinary Service, Export Certification Ltd (ECL), local practices and Equine Veterinary Surgeon in two respected equine hospitals. I have worked in high pressure positions and am now a self-employed businessman running a portfolio of businesses from home; a farm, holiday-let, business units, caravan park, fishing pools and a highly successful farm. In addition I continue to work as a vet for ECL and advise the Royal Three Counties as a veterinary surgeon on their council.
Why do you want to be on the Electoral College?
I have reached a stage in my life where I believe I can balance the experience and knowledge that I have gained in practice and business whilst still being current in my thinking and approach. I would like to work more in the veterinary industry using this knowledge to help the profession as a whole and individuals who are currently working within it at this difficult time. I see it also as a way of showing my skill set to the BVA with a hope to moving into other positions as time progresses.
What makes you the best candidate/why should members vote for you?
I have the time to consider applicants in full, not rushed. I am flexible in my hours and available when needed. I am not currently a part of any division in the veterinary world and so can be objective in my evaluation. I am honest and open and would declare any conflict of interest should it arise. I work well within committees, happy to listen to others and accept a majority decision. I can confidently express an opinion and then happily accept that of others. I am in an ideal position to take part in this process.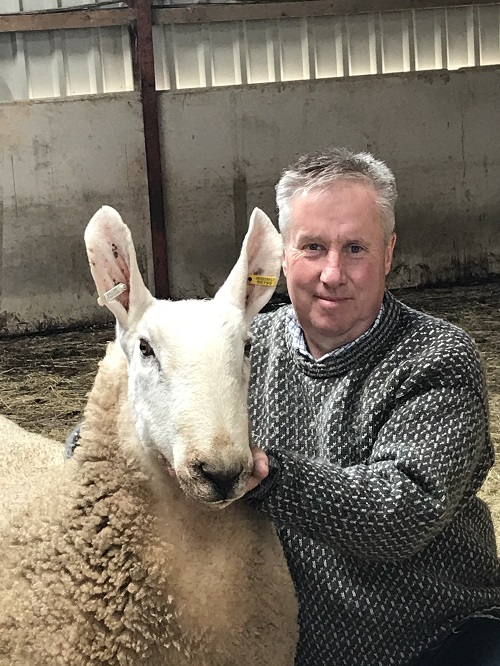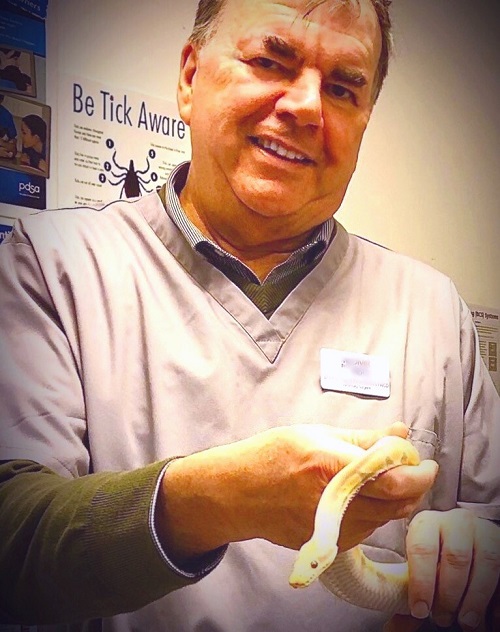 Peter Higgins
I have been a veterinary surgeon for over 30 years.  During that time, I have worked in small animal, equine, and mixed practice.  I have worked in country towns as well as large cities.  I have worked in large practices as well as having my own one-vet practice.  Until last year I was also working in a part time capacity at the University Veterinary Teaching Hospital for The University of Sydney.  
After graduation from vet school I became involved in business and gained further qualifications in business, marketing, and communications.
Personally, I am interested in sport, health, wellbeing, and genealogy.
Why do you want to be on the Electoral College?
I understand the veterinary profession and the challenges facing it in the 21st Century.  
Indeed, I have been part of the strategies and policies previously developed to help our profession, but we now have uncharted waters we need to navigate to be a meaningful profession.  I have a practical understanding of future generations of veterinarians via teaching casually or part time at university for 21 years.  I take some satisfaction knowing that I have influenced more than one generation of practicing veterinary surgeons.  
I can best contribute now by helping select and recognise people that are leaders of our profession.
What makes you the best candidate/why should members vote for you?
I previous experience serving on the equivalent Electoral College group for Sydney University's Alumni Council, and also away from Veterinary Science for Athletics Australia looking at various voluntary positions.  I understand the rationale required to make decisions about role clarity and skill sets.  As well as writing role descriptions I have worked with quantitative algorithms, analysed resumes, and interviewed candidates from a diverse range of backgrounds.
If my experience is coupled with a background in strategic planning, and action plan implementation, I believe I would be an asset to the BVA and offer myself to continue to serve my profession.
Fieke Molenaar
Qualified from Ghent University as a ruminant focused veterinarian, I have held posts in small animal group practice, sole charge mixed practice, laboratory animal practice, wildlife veterinary work and volunteer conservation fieldwork. I have been employed in family owned businesses and in multi-practice chains, have spent time as a locum and have owned my own consultancy. This culminated in a Senior veterinary post at a large zoological collection, spiced up with Meeting organisation and Officers posts at the British Veterinary Zoological Society. My work experience has given me a broad view of our sector.
Why do you want to be on the Electoral College?
I am a democrat at heart and firmly believe in a process where everyone is considered fairly when applying for a top position within an organisation. Additionally, its important that the selected candidate has suitable skills and is robust enough to deal with the challenges that may come their way, which seem to be increasing year upon year. Selecting the next BVA JVP can be considered as undertaking a peer-review, to which I would like to contribute.
What makes you the best candidate/why should members vote for you?
I believe in fairness, honesty and transparency. I can promise the membership that I will consider all candidates equally, based on their skills and achievements, how these would complement the current Officers and BVA staff teams, and how they would best benefit the BVA.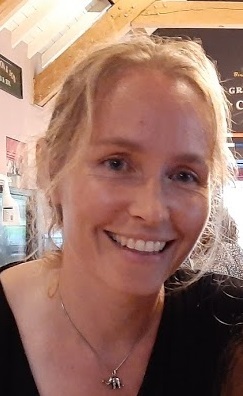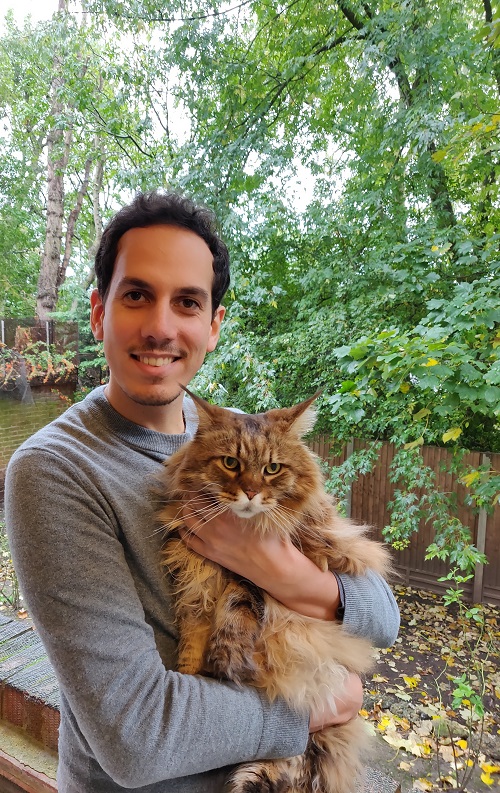 Giovanni Soliman
I'm Giovanni Soliman, I qualified as a vet in Milan, Italy in 2013. From April 2014, I worked in the UK in charity (Celia Hammond Trust), corporate and independent practices, as an assistant and lead, small animal surgeon. My last clinical position was at Medivet Clerkenwell 24h Hospital. Following this experience, I decided to move into working at Medivet's support centre as Pricing Strategy Coordinator. The change has been challenging yet rewarding and I have been able to develop new skills and knowledge. I am a determined, hard working individual with a strong interested in participating in the BVA's activity.
Why do you want to be on the Electoral College?
The BVA represents a key association, its work is extremely important: from lobbying the British government and supporting all veterinarians across the many aspects of the profession, to its greatly appreciated focus on animal welfare in all sectors of the vet industry. As such, to be able to take part in the BVA's activities would be extremely rewarding. I reserve special interest for the work of the electoral college due to its responsibility in assessing applications for the post of Junior Vice President. It is key to have strong and qualified leaders to represent and vouch for the veterinary world.
What makes you the best candidate/why should members vote for you?
Whilst I am surely not the most senior of vets, I feel my multifaceted experience across charity, corporate and independent clinical practice, as well as my recent insight into the more business-oriented aspect of the profession, has moulded me into a well-rounded veterinarian. I feel I could be a voice for the younger generation of vets as well as a representative for both the large number of foreign national and British vets currently working in the UK. I believe my engaging and communicative personality would suit well to the post and prove productive to the BVA.
Current members of the Electoral College:
Patricia Colville
Patricia works in the referral and out of hours environment as Business Development Director for Vets Now, having previously managed their Glasgow 24/7 Emergency and Specialty Hospital. Patricia is also on the Council of BVA Scottish Branch, and a Director and Trustee of Vetlife.
"Now more than ever it's important that we have talented and motivated individuals willing to work hard on our behalf and show leadership of the profession. I'm delighted to be playing a role in ensuring the appropriate balance of skills and experience across the BVA Officer team"
Paul Freeman
Paul recently retired after a 39 year career in small animal and mixed veterinary practice, most of which was spent in rural Northumberland. He has an active interest in the governance of the profession and the welfare and well-being of its members. Paul currently represents the North East of England on BVA Council and has served on BVA's Member Benefits Committee.
"I believe that my professional and life experience equips me well to assess applications for the role of BVA Junior Vice President (and future President). I have a sound and comprehensive understanding of how BVA works, and the attributes that contribute to its successful leadership"
James Bould
James is currently a full-time companion animal veterinary surgeon in a busy general practice in the Staffordshire Moorlands having qualified in the first cohort from the University of Nottingham in 2011. Prior to this he completed a BSc in Bio-veterinary Science at the University of Liverpool. Currently serving on our Member Benefits Committee, James is a strong supporter of BVA and has a genuine desire to contribute to the profession. Having already served one term of office on Electoral College he understands the importance of a robust process for selecting a Junior Vice President with the right skills, experience and character.
"I believe the BVA plays an incredibly important role in representing the profession; promoting the role of vets and improving animal welfare through its campaigns and government lobbying. The president is the face of the association and the profession. As such it is crucial we select the best candidate"
In addition to 3 BVA members, the Electoral College consists of:
Independent chair (Dr Judith Hulf) - non-voting
BVA Officers (Daniella Dos Santos, James Russell, Justine Shotton)
a BVA Past President (Gudrun Ravetz)
BVA Board Chair (Steve Anderson Dixon) - non-voting
For more information, see the Electoral College terms of reference (PDF 126 KB).