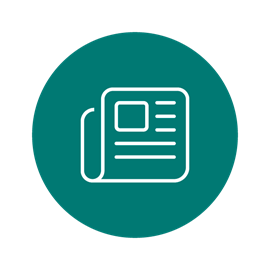 Boost your knowledge
With BVA guides and resources, plus our world-class journals Vet Record and In Practice straight to your door or device.
Helping you stay up to date
The veterinary profession is constantly changing — so no matter how long you've been a vet, there's always something new to learn.
That's why we offer a number of resources to make sure you can stay up to date with the latest news and research on a wide variety of veterinary topics.
Our journals
Providing the guides and support you need
As a member you have free access to BVA guides, templates, resources, and posters to help keep you informed and up to date with a wide range of topics related to the veterinary profession.
Some of our most popular member guides include:

Explore our member and non-member resources here.
Hear from inspirational speakers
Between January – September 2023 we ran eight webinars in a 'Ted-talk' style, given by inspiring and impressive individuals. The talks covered a range of bite-size subjects, all linking to BVA's Good Veterinary Workplaces voluntary code, providing practical measures for building a great workplace culture and investing in people. 
Find out more about our webinars here.