Arwain Vet Cymru: How to get farm vets "singing from the same hymn sheet" on antibiotic prescribing
Tackling antimicrobial resistance is about more than just reducing or restricting antibiotic use. It's about supportive policy from government, recognising human behavioural drivers for prescribing and creating a shared sense of responsibility to bring about change. Gwen Rees tells us how the Arwain Vet Cymru project aims to achieve this and bring about collaborative and sustainable antimicrobial stewardship among farm animal practices in Wales.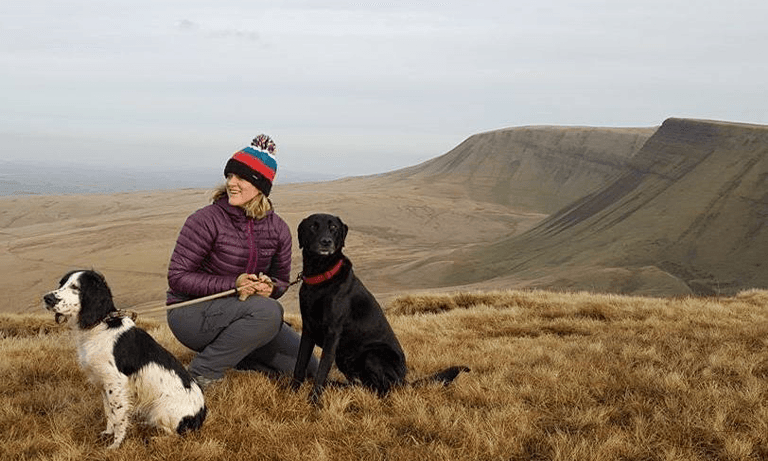 AMR – Where next?
As every farm vet knows, antimicrobial use (AMU) in agriculture is a recognised contributor to the global health emergency of antimicrobial resistance. As such, we, as vets, are uniquely placed to take responsibility and lead on responsible medicine use in agriculture.
While the UK has made significant improvements to its agricultural AMU in recent years, with total sales of antibiotics to farm animals halving since 2014, there is still plenty of work to be done. These reductions have so far been broadly industry-led rather than veterinary-led, with industry bodies recognising a consumer demand for responsible antimicrobial use and an increasing political focus on the issue. It could now be argued that the "low-hanging fruit" of restricting highest-priority critically important antimicrobial use and blanket dry cow therapy have been picked, and further improvements may not come so easily. Refreshingly, the new RUMA Targets Task Force report represents move away from the previous target-driven approach and towards a more informed, holistic approach to improving antibiotic use with improvements in data quality, veterinary engagement, health planning and training.  
Antimicrobial resistance has been a policy focus for Welsh Government in recent years, with the establishment of an Animals and the Environment AMR Delivery Group leading to the publication of the Welsh Government's five-year AMR in Animals and the Environment Implementation Plan (2020). This plan includes the key focus areas of improving standards of antimicrobial selection and prescribing as well as improving standards of antimicrobial supply. In order to address these important objectives, Arwain Vet Cymru, a Rural Development Programme-funded project, was launched.
Arwain Vet Cymru – a new approach
Arwain Vet Cymru represents a collaboration between Bristol Vet School, the Welsh Veterinary Delivery Partners Iechyd Da and Milfeddygon Gogledd Cymru, and Welsh Lamb and Beef Producers.
In March 2020, we issued a call for each farm practice in Wales to nominate a practice Prescribing Champion to enrol on an ambitious program of training and policy development. The response was fantastic, with Prescribing Champions from over 80% of practices who provide farm services signing up. The project is designed to be truly participatory in approach, empowering vets to develop and implement bespoke stewardship interventions and share experiences and ideas. The project goals are:
Establish a sustainable network of Veterinary Prescribing Champions across Wales
Train Champions in antimicrobial stewardship methods
Develop and implement at least one antimicrobial stewardship intervention in every participating practice
Inform AMR policy in Wales
The Veterinary Prescribing Champions undertook an intensive training programme involving webinars, facilitated discussion groups, supporting resources and workshops. The Champions really engaged with this training, with lots of fruitful discussion of the challenges and opportunities to promoting antimicrobial stewardship in farm practice. In particular, the discussion groups and workshops were an opportunity to raise areas of concern, share successes and develop a sense of community and shared responsibility for prescribing in Wales. As one of the vets so eloquently (and aptly for Wales) put it, they wanted to be "all singing from the same hymn sheet".
To put their training into action, the Champions were tasked with creating a bespoke antimicrobial stewardship action plan for their practice, starting from January 2021. They also inputted to an antimicrobial policy workshop, providing recommendations to key stakeholders and policymakers outlining the support needed by Welsh farm practices to improve responsible medicine use.
Leading the way
Wales can now boast an established network of highly trained Veterinary Prescribing Champions, all implementing stewardship changes in their practices and acting as ambassadors for responsible prescribing. Indeed, the project has been such a success so far that it has now led to RCVS Knowledge launching a similar UK-wide initiative, the Farm Vet Champion program.
While the impact of Arwain Vet Cymru on prescribing has yet to be measured, I am confident that the health of animals and humans in Wales is better off for all of the hard work these vets have invested in this project. They're a passionate, engaged and ambitious group who are committed to improving the use of veterinary medicines across Wales and I'm really proud to have been able to work with them on this. Diolch i chi gyd.
Contact our media office
(for press enquiries only)
Want to join BVA?
Get tailored news in your inbox and online, plus access to our journals, resources and support services, join the BVA.
Join Us Today