BVA welcomes study revealing hip and elbow screening improves long-term dog health
A new study has revealed a marked general improvement in hip and elbow scores for some of the UK's most commonly health-screened dog breeds.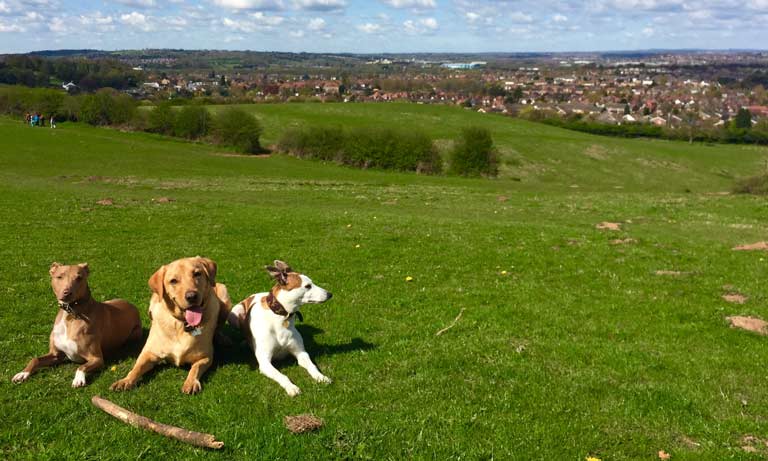 A new study has revealed a marked general improvement in hip and elbow scores for some of the UK's most commonly health-screened dog breeds.
The research, carried out by the Kennel Club's Health team, examined the importance and impact of health schemes for hip or elbow dysplasia on the long-term health of dog breeds. The study specifically examined data from six commonly hip and elbow-scored breeds (Labrador Retriever, Golden Retriever, German Shepherd Dog, Rottweiler, Bernese Mountain Dog, and Newfoundland).
Hip and elbow dysplasia are both complex inherited diseases that cause a dog's joints to develop incorrectly, which can result in pain, arthritis and lameness as they get older. BVA and Kennel Club (KC) run two health screening schemes to assess the health of a dog's hip and elbow joints. X-rays of the dog's joints are taken by a vet and sent to BVA to be closely examined, measured and given a grade or score. These results can then be used by breeders to help identify the most appropriate dogs to breed from, and so reduce the risk of producing puppies affected by dysplasia. Results from these health schemes are recorded and published by the Kennel Club.
Researchers analysed data from the BVA/KC Hip and Elbow Dysplasia Schemes and found that not only have the proportion of dogs screened for hip and elbow dysplasia increased over time, but that the grades and scores of dogs used for breeding have also been improving too. In the majority of the reviewed breeds, there was a notable decline in severe hip scores and a more modest, but still notable, decline in severe elbow scores. In addition, the study examined data from Estimated Breeding Values (a resource that links hip scores and elbow grades to family/pedigree data), and found that recent generations of dogs in the six breeds studied are genetically at a lower risk of dysplasia than dogs bred 30 years ago.
BVA President, Daniella Dos Santos said:
"We are pleased to see new research showing an improvement in UK hip and elbow scores and grades for commonly screened dog breeds such as Labrador retrievers, German shepherds and Rottweilers. This data suggests that screening schemes such as the Canine Health Schemes (CHS) are being more widely used and results helping breeders make informed breeding choices, leading to animal health and welfare improvements for puppies and future generations.
"With breeding and hereditary defects emerging as the number one animal health and welfare concern for vets, it is more important than ever to screen before breeding dogs. Vets in practice regularly see cases of inherited conditions that are debilitating and distressing for dogs. The Canine Health Schemes services are critical tools for breeders. Anyone thinking of breeding from their dog, or thinking about buying a puppy, should ask their vet about available health schemes and how they can be used to inform responsible decisions."
Dr Tom Lewis, Quantitative Geneticist and Genetics Research Manager at the Kennel Club said:
"Our research shows that these screening schemes have become more widely used, resulting in fewer puppies being born from untested parents. Breeders are increasingly choosing breeding stock with better scores and this careful consideration is significantly helping to improve dog health, demonstrating the significant positive impact that responsible breeders can have, and have had, on the health of dogs.
"Health screening is instrumental in reducing the incidents of these painful conditions and we will continue to support and collaborate with breed clubs and breeders to ensure that this trend endures."
Bill Lambert, Senior Health and Welfare Manager at the Kennel Club added:
"The Kennel Club closely collaborates with breed clubs, vets and researchers as part of our Breed Health and Conservation Plans project which aims to identify, prioritise and tackle inherited breed-specific diseases. This research will be used to help the six breeds studied develop strategies for continuing to reduce the risk of dysplasia in future generations and also demonstrates to other breeds – particularly those that are currently trying to tackle hip and elbow dysplasia – how their concentrated efforts can make a significant difference to dog health and welfare."
More information on health screening and its impact can be found on the Kennel Club's website.
Contact our media office
(for press enquiries only)
Want to join BVA?
Get tailored news in your inbox and online, plus access to our journals, resources and support services, join the BVA.
Join Us Today