Experienced Hampshire horse vet elected new BVA Junior Vice President
Winchester equine vet Malcolm Morley will be the BVA Junior Vice President for 2021/2022.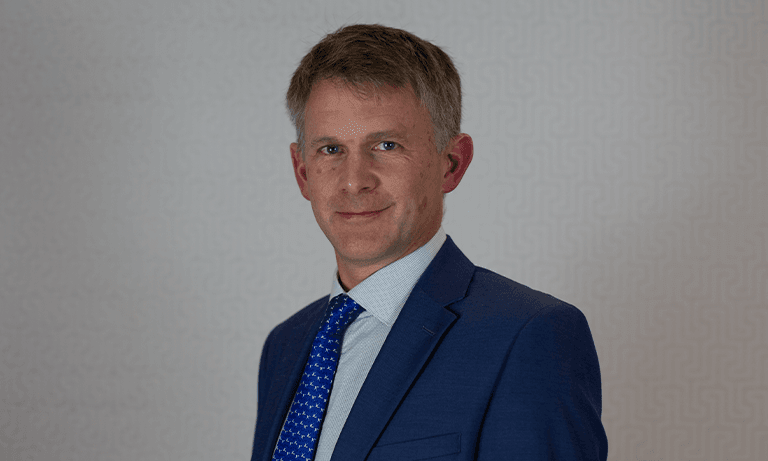 Winchester-based equine vet Malcolm James Morley BVSc MRCVS was announced as the Junior Vice President of the British Veterinary Association (BVA) for 2021/2022 during a virtual awards and officer handover ceremony today.
Dr Morley, a 1993 Bristol Veterinary School graduate, has almost 30 years' experience in equine medicine in the UK and Australia, with primary areas of focus including first-opinion practice, dressage horses and pre-purchase examination.
Upon graduation, Dr Morley started out as an intern at The Liphook Equine Hospital in Hampshire, before joining an equine veterinary practice in Australia for a year. After returning to the UK, he worked as a locum vet at the Valley Equine Hospital in Lambourn, Berkshire followed by a six-year stint back at Liphook. In this role, he also provided veterinary services to Marwell Zoo, treating species including ungulates, primates, cats, birds and reptiles. 
In 2003, Dr Morley set up Stable Close Equine Practice in Winchester with fellow vet Alexandra Sergeant and together they built it into a leading first-opinion practice providing veterinary care to a wide range of horses across Hampshire. Since last year, he has been employed as Clinical Director at the practice and now leads a team of six experienced vets.
Commenting on his appointment, Dr Morley said:
"It's an immense privilege and honour to take on the role of Junior Vice President of BVA, working alongside Justine Shotton and James Russell.
"I have undertaken many clinical roles during my career and that journey has given me first-hand experience of the challenges faced by many veterinary surgeons. It goes without saying that the veterinary profession will continue to face challenges post-Brexit and Covid, and those challenges may be very different across our diverse profession.
"However, having worked with BVA for the last few years, I am confident the depth of knowledge and expertise within our divisions, branches and the BVA team will be key to our vital representation and support for all members.
"One of my main passions and interests is people—how we communicate with them, influence behaviour and collaborate together. People are central to veterinary work, whether those people are our clients, the animal owning public or the teams that we work with. I look forward to the next three years representing BVA and championing the people of this profession."
When he is not in clinical practice, Malcolm chairs BVA's Member Benefits Committee and is a member of the BVA Policy Committee. He is also an honorary life member of the British Association of Equine Dental Technicians.
Outside of work, Malcolm is a competent joiner and woodworker and a keen sailor of dinghies and keelboats. He races Europe Class dinghies and won the UK traveller series back in 2019. He is the current Chair of the Europe Class Association (UK) and regularly enjoys racing at Overy Staithe Sailing Club in Norfolk.
Watch Malcolm's BVA Members' Day speech
Contact our media office
(for press enquiries only)
Want to join BVA?
Get tailored news in your inbox and online, plus access to our journals, resources and support services, join the BVA.
Join Us Today