Farm vet with a passion for better mental health becomes BVA President
Farm vet James Russell has been elected BVA President for 2020/2021.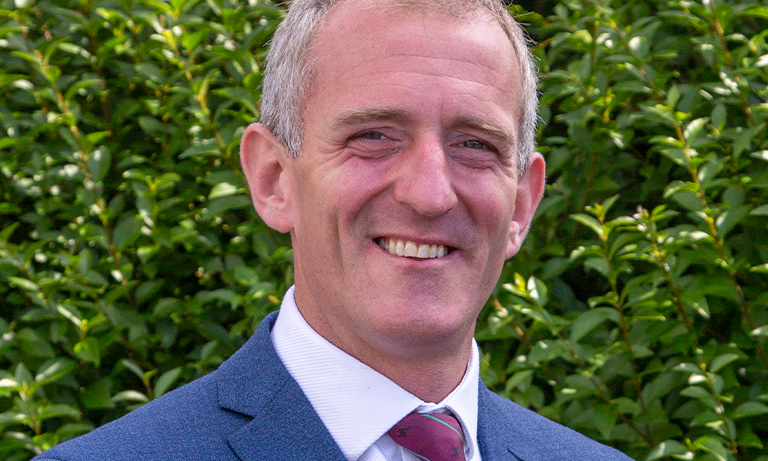 Farm vet James Russell was elected President of the British Veterinary Association (BVA) for 2020/2021 at BVA Council and Officer handover, which was held virtually today.
Mr Russell graduated from the Royal Veterinary College in 2002, after which he went on to complete a post-graduate diploma in production animal and livestock medicine. He has over 17 years' experience working in mixed practice and became an independent veterinary consultant in 2018 after eight years as director at a large veterinary practice in Ashbourne.
A highlight of Mr Russell's year as BVA Junior Vice President (2019/2020) has been his role in developing and launching a comprehensive new bovine tuberculosis (bTB) policy position. The updated policy applies new and emerging evidence to set out a holistic roadmap to help eradicate and control one of the UK's most challenging animal health and welfare issues.
Throughout a period of great uncertainty during the Covid-19 pandemic and UK lockdown, Mr Russell led on much of the farm, large animal and rural veterinary guidance for members. He is also involved with Vetlife and joined the Vetlife board in January 2020. Mr Russell plans to champion BVA's Good Workplace activity and support the push for a more positive and inclusive working experience for all members of the veterinary team.
Commenting on his appointment as BVA President, James Russell said:
"I feel humbled and thrilled to be entering into my presidential year at this crucial time for our profession. My year as Junior Vice President has definitely not reflected the advert – be prepared to be away from home quite a bit, but don't worry the events make up for it – but it has been a privilege and a steep learning curve. When the Covid pandemic hit, as an association we were able to draw on the breadth and depth of experience within our small team to respond with agility and accuracy to often very challenging situations."
He continued:
"I am deeply enthused to be working to take forward BVA's Good Workplace position over the next year. Reducing the leaks in the bucket of our profession and helping others to find fulfilment in their work are massively important to me, especially as we recognise the new and amplified mental health challenges facing the profession as we adapt to new ways of working.
"It is this which has reinforced my desire to make 'keeping vets healthy' the theme that I hope to apply to all my thinking and work this year."
Mr Russell's interest in bTB and passion for working with cattle started long before his career at BVA when he worked as a TB advisory service advisor and technical director. During this time, he also helped to revamp the national TB Hub and supported new Official Veterinarians through the final stages of their practical qualification, signing them off as fit to TB test.
He said:
"One highlight for me has been seeing the position on bTB launched. This comprehensive piece of work will act as a major springboard for us to be able to lobby on behalf of the farm animal members of our profession for greater autonomy for both vets and farmers in controlling this pernicious disease."
With regard to taking his theme of 'Keeping vets healthy' forward, James continued:
"This theme is relevant to how we respond and adapt to the changes that may be faced after the end of the Brexit transition period, and to the need to support students working now to finish their studies and join our profession in the most unusual of circumstances. In all this and more, we must work together, and draw on our strength in unity to deliver strong animal health and welfare care, through a strong and healthy profession."
Mr Russell's time at BVA began back in 2007 when he joined the then Veterinary Policy Group as an independent member. He was subsequently elected to BVA Council as the inaugural East Midlands representative following the alterations to Council structure. Latterly he served as chair of the BVA CPD committee.
He lives in Uttoxeter with his wife and three children. Together they are keen beekeepers who enjoy exploring nature in their motorhome. James is also a rower for Trent and currently a British Masters Champion in his quad, having won his class in Glasgow 2019.
Contact our media office
(for press enquiries only)
Want to join BVA?
Get tailored news in your inbox and online, plus access to our journals, resources and support services, join the BVA.
Join Us Today