Stricter checks on imported rescue dogs needed, research warns
Confusion over the correct procedure for importing rescue dogs into the UK could mean many dogs are bypassing important additional checks, according to new research funded by the Animal Welfare Foundation (AWF) and published in the Vet Record.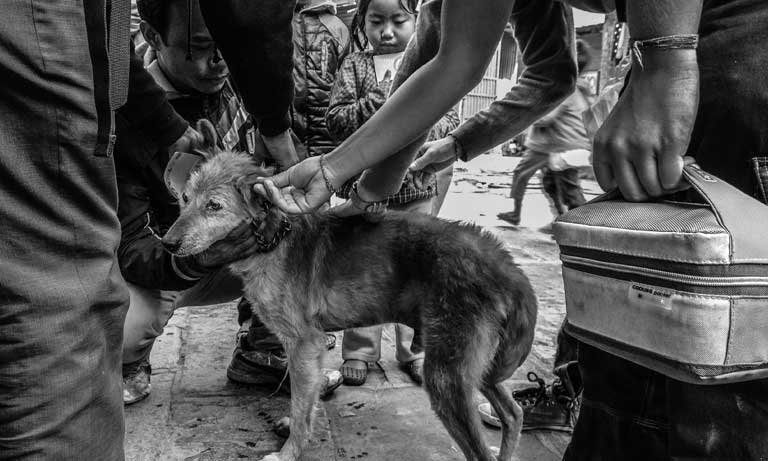 The majority of owners who took part in the large survey by the University of Liverpool believe their overseas rescue dogs arrived in the UK through the European Union (EU) Pet Travel Scheme, which is intended only for pets of known health history travelling with their owner. Rescue dogs should instead be imported under the EU Balai Directive, which requires more stringent health and background checks and an Intra Trade Animal Health Certificate.
Chris Laurence, Chair of Trustees of the AWF, said: "This study confirms the concerns often expressed about the process of adopting dogs from abroad. The issue of complying with the law is just one of the factors with the health and welfare of the dogs being brought in from a very different environment into British homes. Clearly there is much to be done to ensure the law is complied with and that the dogs' welfare is suitably considered."
In recent years, the number of dogs imported legally and illegally into the UK has risen, and often involves dogs rescued from southern or eastern Europe. To try and find out why and how people in the UK import rescue dogs, the researchers ran an open online survey that was targeted at dog rescuers bringing animals in from abroad.
Some 3080 responses were received covering the import of 81 different breeds from 44 countries. Of these, 34% were imported from Romania, followed by Cyprus (22%) and Spain (19%). Most (92%) respondents said they had adopted a rescue dog through an organisation, 40% of which were based abroad.
Owners thought that most of the dogs (89%) had been imported through the EU Pet Travel Scheme. Only 1% of respondents indicated the EU Balai Directive, despite one in five saying they had looked at UK government website information on the correct procedures.
British Veterinary Association President Daniella Dos Santos said: "This important study demonstrates the pressing need for stricter pet travel laws and more stringent enforcement to safeguard the health and welfare of both animals and the wider public in the UK.
"Vets are concerned about cases of new or rare diseases they are seeing in practice, such as leishmaniasis, ehrlichiosis, and heartworm. These are associated with rescuing so-called 'Trojan dogs' with unknown health histories from abroad.
"Our advice to anyone thinking of rescuing a dog is to consider adopting a dog from a UK rehoming charity or welfare organisation instead or financially supporting organisations abroad to rescue and rehabilitate stray animals locally."
While emphasising that the survey responses can't be objectively confirmed, the researchers warn they nonetheless indicate a lack of understanding (or application) of the laws relating to the importation of rescue dogs from abroad.
Find out more
Contact our media office
(for press enquiries only)
Want to join BVA?
Get tailored news in your inbox and online, plus access to our journals, resources and support services, join the BVA.
Join Us Today