End the abuse of veterinary professionals
There is no place for abusive behaviour in veterinary workplaces.
#RespectYourVetTeam
We believe every veterinary workplace should be 100% free from abuse, but the reality is that 57% of vets in clinical practice were intimidated by clients last year and 48% were abused online.
Our good veterinary workplaces policy calls for a zero-tolerance approach to abuse and our 'Respect your vet team – end abuse' campaign offers resources to support vets and vet teams in tackling abusive behaviour in their workplaces.
What is the impact of abuse on vet teams?
We know that profession-wide issues such as stress and burnout are seriously exacerbated by aggressive or intimidating interactions with clients.
In our most recent Voice of the Veterinary Profession survey, three quarters of vets said the online abuse they had experienced had a negative impact on their job satisfaction or motivation, while half said it had negatively impacted their mental health. Vets who had experienced online abuse in the past 12 months were more likely to report that they will have left the profession in five years' time to pursue another career
When dealing with veterinary staff we respectfully ask clients to; be patient, be considerate and be courteous.
How can you get involved?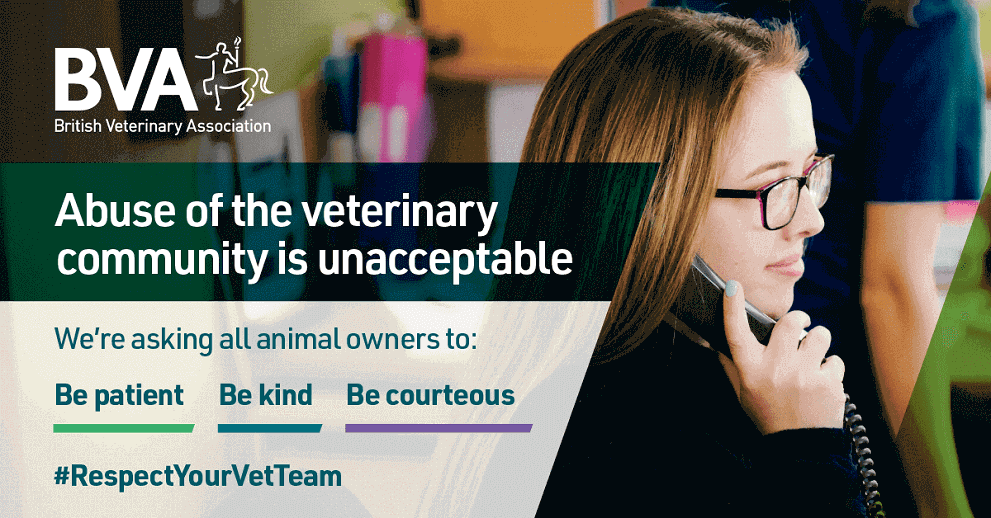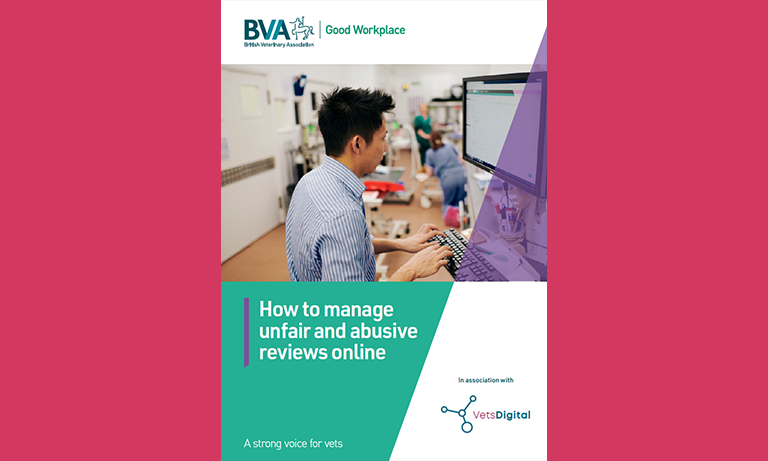 Latest updates
How to manage unfair and abusive reviews online
Our brand-new guide on managing abusive or unfair online reviews was written with VetsDigital, a digital marketing agency who specialise in the veterinary profession and have experience helping practices optimise their online platform. The new resource covers the differences between negative and unfair/abusive reviews, steps to deal with certain types of review, and conflict resolution between team and client.
This resource is available exclusively to BVA members.
Download now