Antimicrobials (or antibiotics) are essential in veterinary and human medicine to treat disease. We need to safeguard the use of existing antimicrobials and develop new ones.
Antimicrobial resistance (AMR) is the ability of a microorganism (like bacteria, viruses, and some parasites) to stop an antimicrobial (such as antibiotics, antivirals, and antimalarials) from working against it. This can cause treatments to become ineffective.
AMR is a shared problem that must be addressed using a 'One Health' approach bringing medical, veterinary, and environmental professionals together. This approach is a key element of the UK 5-year action plan for antimicrobial resistance 2019-2024, which describes AMR as one of the most pressing global health challenges we face this century.
In the UK, vets have taken the lead in promoting the responsible use of antimicrobials in companion animals and livestock. Ongoing work by vets, farmers, and industry has already led to significant reductions in sales of antibiotics for use in food-producing animals. We must maintain this momentum.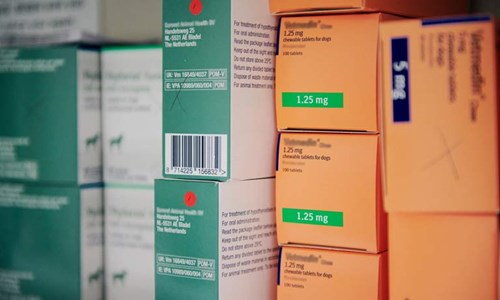 A One Health approach without a culture of blame is instrumental in addressing AMR across animals, humans, and the environment.
Our overall aim is responsible prescribing and responsible use across the profession, industry, and in the wider context of One Health.
In our position on the responsible use of antimicrobials in food producing animals we set out 15 recommendations. These call for responsible prescribing and stewardship across the veterinary profession, industry, and in the wider context of One Health.
Key recommendations include:
Vets should continue to be guided by the 7 principles of responsible antimicrobial use.
In the interests of animal welfare, critically important antibiotics should remain available for veterinary use.
Vets should work with farmers and stock-keepers to achieve the RUMA Targets Taskforce antimicrobial reduction targets for their sector.
Farm assurance schemes should incorporate responsible use of antimicrobials as a requirement.
Farmers and stock-keepers play a major role in ensuring the responsible use of medicines on farms. They should be empowered to work with their vets to achieve this.
Government should design a new post-Brexit system of agricultural support to improve husbandry and biosecurity measures on farm.
BVA policy position on the responsible use of antimicrobials in food producing animals - exectuive summary
Get involved

Download antimicrobial resources from BVA: