Harmonising higher welfare assurance – the Global Animal Welfare Assurance (GAWA) alliance
Lizzie Rowe, a Research Associate in farm animal welfare, shares insight into the Global Animal Welfare Assurance (GAWA) alliance.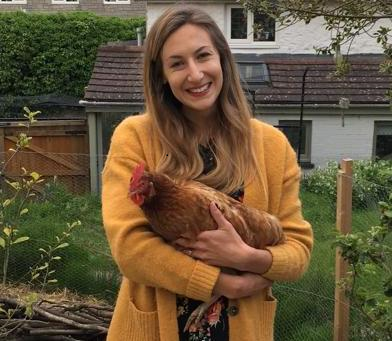 We know that consumers care about animal welfare, and want to choose products from animals that have not suffered in life or in death. Just recently this has been brought into sharp relief with the public's reaction to the potential dilution of animal welfare standards in the UK's future trade deals The NFU's petition, calling on the government to ensure that all food eaten in the UK meets the UK's animal health and welfare and wider production standards, has received over one million signatures.
The 'less and better' approach to consuming animal products has been advocated by many organisations, including the British Veterinary Association (BVA), as a way of ensuring that animals have had a good life and a humane death. By avoiding buying lots of cheap meat, milk and eggs, consumers can instead use their funds to purchase fewer but better, higher welfare animal products. Better, higher quality products are derived from animals that have had a better, higher quality life. The 'less and better' movement also feeds into the wider sustainability agenda of protecting our planet and all its inhabitants.
#ChooseAssured
One of the best ways of choosing better products from animals farmed to higher welfare standards is to choose those certified by a higher welfare assurance scheme – as advocated by the BVA's #ChooseAssured campaign. However, many different assurance schemes exist nationally, and each offer different levels of welfare assurance, as illustrated in the UK by the BVA's helpful infographic. Even assurance schemes with an animal welfare emphasis are not always on par with each other in terms of welfare standards, or how they make sure farmers meet these standards. The situation gets even more complicated on a global level, where many hundreds of certification schemes exist in total. This can lead to confusion amongst consumers, and can be especially challenging for businesses making purchases on a global scale, when they may not be familiar with schemes in countries outside of their own.
Providing a global framework
In 2017, five welfare assurance schemes from across the globe came together, along with the RSPCA, and academics from the University of Bristol and the Royal Agricultural University. Their vision was to establish a mechanism by which schemes offering assurance of authentically higher levels of welfare, as opposed to baseline legislative levels, could be recognised. Together they have founded Global Animal Welfare Assurance (GAWA). The founding members are RSPCA Assured (UK), the Soil Association (UK), Beter Leven (Netherlands), SPCA Blue Tick (New Zealand), and Global Animal Partnership (USA).
The recognition of authentically higher welfare schemes is based on a harmonised, globally-unifying framework of higher welfare concepts. This evidence-based framework has been developed by the alliance's academic partners according to scientific literature, alongside expert knowledge from the assurance schemes and their NGO partners. The framework includes not only the protection of suffering from negative welfare, but also opportunities for animals to enjoy positive welfare, and so a good life.
GAWA aims to form a recognised 'umbrella' of higher welfare assurance, under which all authentically higher welfare schemes can gather as members. This can act as a beacon for the food industry when seeking to source higher welfare products anywhere in the world where GAWA members are active. By improving the identification of higher welfare products, the aim is to improve the availability and supply of these products worldwide. In this way, the GAWA alliance hopes to achieve its ultimate mission of increasing the proportion of animals around the world farmed to higher welfare standards.
Opening up membership
This year, the GAWA alliance is starting the process of opening up membership to other assurance schemes, which can join the alliance if they meet the requirements of the higher welfare framework. Schemes will be assessed based not only on their standards, but also on their auditing processes, to ensure that they are truly delivering a better life for farmed animals.
Collaborative by its very nature, the GAWA alliance is an opportunity for welfare assurance schemes to share knowledge and best practice, cultivating continuous improvement of welfare standards. And collaboration is key; only by working together can we hope to create a better future, for all animals – humans included.
Contact our media office
(for press enquiries only)
Want to join BVA?
Get tailored news in your inbox and online, plus access to our journals, resources and support services, join the BVA.
Join Us Today