How do you fix a cow's twisted stomach while social distancing?
BVA Junior Vice President and farm vet, James Russell celebrates the rural community and farm vets coming up with innovative ways around the challenges that Covid-19 and social distancing pose for their essential work.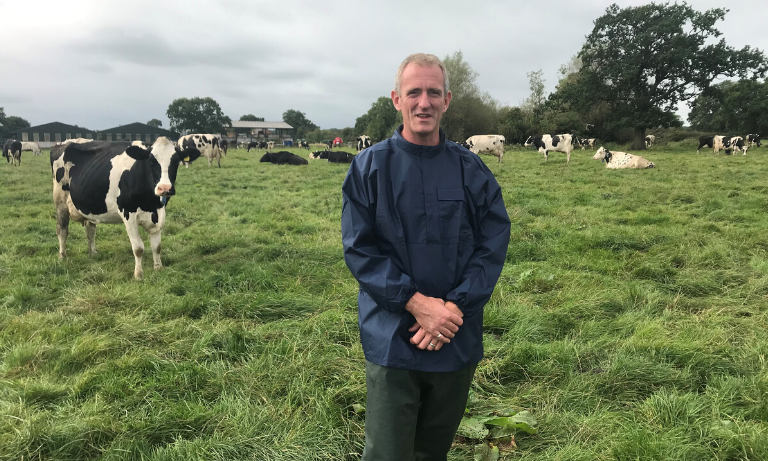 As we approach our webinar targeted at members of the veterinary profession engaged in food chain operations, we wanted to take the opportunity to say a massive 'thank you' to all of you.
Since the first day of the government restrictions on movement, you are the teams who have been encouraged and obliged to carry on with the crucial work you have been doing to maintain the food chain, as well as protect animal welfare.
The ingenuity seen along the way has been incredible. How do you do fix a twisted stomach when a cow is tied by a halter? You use a ratchet strap to secure the cow's body!
There have been many different solutions through the lambing season to ensure that safe caesareans have been carried out, and you may have seen the superhuman effort streamed by a farmer on Facebook of their vet lifting a calf out of a uterus and placing it on the floor for the farmer to revive whilst they turned back to suture the cow – all done without breaking sterility.
Further, when you have wanted support, working together with our farm divisions we have been able to help enact real change. Concerns about TB testing youngstock were listened to, risk assessed and altered by all three of the UK administrations where this was relevant. We recognise that this currently only covers routine tests, and are continuing to work with Defra to help take the next steps to enable more testing to be carried out in a similar, risk mitigated way.
Working with this team ethos, we look forward to considering how to assist with interpreting new guidance expected later in the week which will be aimed at helping more people get back to work safely. This will undoubtedly affect our farm sector too. By continuing to apply the principles of protecting ourselves, our staff and our clients I am confident that these innovative solutions will continue to mean that at the end of this, we can all be proud of the part we have played in maintaining animal welfare, protecting the food chain, and supporting the goal of reducing the risk of spread of Covid-19.
Again, well done, and thank you.
Please see our guidance for farm vets, farmers and livestock keepers.
Contact our media office
(for press enquiries only)
Want to join BVA?
Get tailored news in your inbox and online, plus access to our journals, resources and support services, join the BVA.
Join Us Today