British Veterinary Association backs profession over fees for highly skilled care, but says transparency is key
In its response to the Competition and Markets Authority's review of vet services, BVA champions the value of veterinary care, and warns of the complex challenges facing the profession, whilst highlighting the need for greater transparency around treatment prices and practice ownership.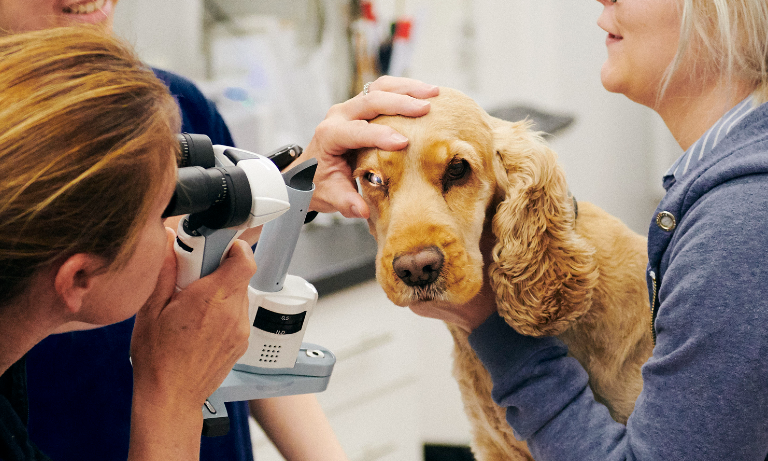 The British Veterinary Association (BVA), which represents over 19,000 vets across the UK, has published a joint submission to the Competition and Markets Authority's (CMA) review of the UK's vet services market for household pets.
The submission has been compiled with the British Small Animal Veterinary Association (BSAVA), the Society of Practising Veterinary Surgeons (SPVS), the British Veterinary Nursing Association (BVNA), and the Veterinary Management Group (VMG).
The submission outlines the value of the highly skilled medical care vets deliver, and explains in detail the range of costs vet fees cover. In addition, it recognises that greater transparency around treatment prices and ownership of practices would help inform consumer choice.
British Veterinary Association President Anna Judson said: "Rising prices are a concern for everyone, particularly during a cost-of-living crisis, but it's vital to recognise there is no NHS for pets. The highly-skilled medical care that vet teams are working tirelessly to provide is costly to deliver but vet fees are a fair reflection of investment in staff, state-of-the-art medical equipment, medical supplies, medicines, and the time vet teams dedicate to the care of each patient. However, this is a timely opportunity for us to reflect on the importance of transparency in relation to both pricing and practice ownership. We want to see healthy competition, consumer choice and thriving veterinary businesses."
The submission highlights the challenging landscape the profession is operating in, including: ongoing workforce shortages, exacerbated by Brexit; the growth in demand for services due to the pandemic pet boom; changes in client expectations in line with medical advances; and increasing abuse from clients, particularly as a result of the cost-of-living crisis and clients struggling with the cost of caring for their pets. There is also a disconnect between the care clients expect for their pets and the price they expect to pay, largely as a result of a lack of information about what their own healthcare costs because of the free at point of delivery care provided by the NHS.
The submission specifically addresses the four key issues that the CMA review is focusing on:
Pricing of services
* In order to function as financially sustainable, viable businesses, veterinary practices need to charge appropriately for their services. Fees cover a range of costs including salaries, equipment, medicines, premises, and other overheads which all impact the end cost to the client. All these costs have increased significantly in recent years due to high inflation and other factors more specific to the veterinary sector.

* Salaries represent a significant proportion of practice expenditure although, in relative terms, they have remained low. However, where salaries have increased, this is in part due to recruitment and retention issues, alongside investment in better working conditions for staff to improve wellbeing. Increased salaries now better reflect the professional skills and high level of service vets and vet nurses provide.

* Vets are required by their regulator, the Royal College of Veterinary Surgeons (RCVS), to be open and honest about fees for veterinary treatment. Transparency around costs and the true value of veterinary care is key to giving clients choice and delivering tailored care.


Prescriptions and medication
* In line with RCVS rules, vets may make a reasonable charge for written prescriptions, clients should be provided with adequate information on medicine prices, and clients may ask for a prescription and obtain medicines from another vet or pharmacy. The growth of online pharmacies which can supply medicines more cheaply due to lower overheads and the benefits of economies of scale, has made it increasingly important that vets charge appropriately for their professional services, which historically were subsidised by medicine sales.


Choosing a vet and transparency of ownership
* The submission supports transparency of ownership, whether vet practices are small independents or part of a large chain, so that pet owners can choose the best option for their needs and for the health and welfare of their animal.


Out-of-hours and emergency care
* Historically, veterinary practices provided their own out-of-hours cover and in many cases this service was not charged for properly, if at all, requiring vets and support staff to work unreasonably long hours. There has been a significant shift in the companion animal sector to outsourcing out-of-hours care to providers with a more commercially viable structure, to ensure that suitable veterinary care can be provided.
The submission also recognises the growth in corporate ownership of practices has significantly changed the veterinary landscape.
The submission fully supports healthy competition, consumer choice and diversity of business models, so that clients can choose the best option to meet their needs and for the health and welfare of their animal.
The Veterinary Surgeons Act 1966 is outdated, and BVA is calling for modernisation and reform, including the introduction of regulation of veterinary businesses.  It is also no longer appropriate that only individual vets and vet nurses can be held accountable for decisions which can directly impact on animal health and welfare – veterinary practices need to be regulated as well.
Anna Judson added: "In our submission to the CMA, we have explained the complex challenges facing the profession, alongside highlighting the value of veterinary care. The CMA's review will provide valuable insights, but it is essential that any recommendations are informed with full knowledge and understanding of today's veterinary landscape and the pressures the profession is operating under, including workforce shortages."
Contact our media office
(for press enquiries only)
Want to join BVA?
Get tailored news in your inbox and online, plus access to our journals, resources and support services, join the BVA.
Join Us Today