BVA and AVS issue warning over unpaid veterinary work
BVA and AVS have issued a joint statement urging practices not to offer unpaid or voluntary veterinary roles to final-year students and new graduates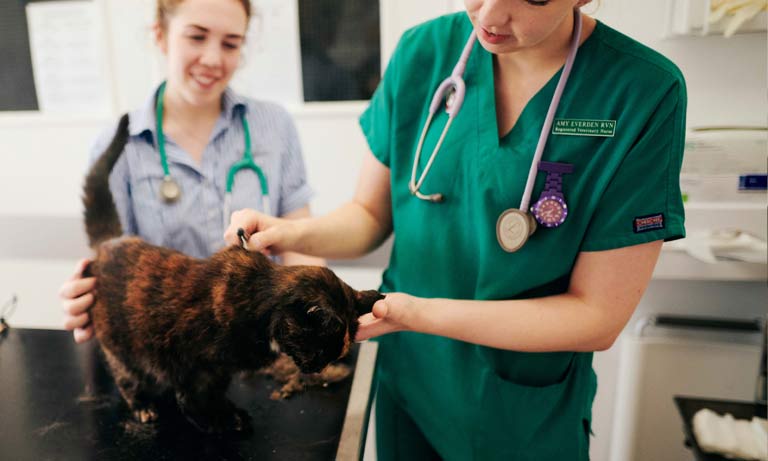 Veterinary practices should not be exploiting recruitment fears by offering unpaid or voluntary veterinary roles, according to the British Veterinary Association (BVA) and the Association of Veterinary Students (AVS).
In response to the dual challenges of financial pressures caused by Covid-19 and increasing concerns around veterinary employment prospects, veterinary practices have been offering unpaid or voluntary veterinary work to final year students and new graduates. While these offers may seem attractive to newly qualified vets who want to gain access to veterinary workplaces, we are concerned that they devalue the individuals, who have completed their studies and are therefore fully qualified veterinary surgeons, and the veterinary profession.
Offering unpaid roles also exacerbates the problems surrounding lack of access to the profession for those who can't afford to work for free and contradicts efforts to widen participation in the veterinary sector.
In addition, there are governance issues associated with individuals undertaking veterinary roles before they are registered with the Royal College of Veterinary Surgeons (RCVS) and there are concerns around individuals undertaking voluntary roles without indemnity insurance.
The Veterinary Defence Society (VDS) has advised that the Veterinary Surgeons (Practice by Students) (Amendment) Regulations 1993 allow veterinary students who are attending university to carry out acts of veterinary surgery under the direction and supervision of a veterinary surgeon. After graduating as a vet, individuals are no longer classified as "veterinary students" and therefore must either revert to only doing work which would be delegated to a lay member of staff or register with the RCVS to describe themselves as veterinary surgeons and undertake veterinary work.
Once registered with the RCVS, graduates must abide by all aspects of the RCVS Code of Conduct whether they are volunteering or paid. One such requirement of the Code is that registered veterinary surgeons must ensure their work is covered by professional indemnity insurance. Veterinary graduates cannot register as a veterinary nurse and if they are not registered as a veterinary surgeon, they must not undertake those acts of veterinary surgery that can lawfully be delegated to RVNs. 
Commenting, BVA President Daniella Dos Santos said:
"The Covid-19 crisis has thrown up many challenges for veterinary practices, but we make a plea to the profession not to exploit final year students and new graduates at this difficult time. These individuals are professionals and they deserve to be paid professional new graduate salaries, as we all were. There is a problem to be solved with regard to safe working, particularly in large animal and equine practice, but underpaying and undervaluing people is not the solution.
"BVA has been working with Vet Schools Council and others to champion diversity in our vet schools and the wider profession. If we only provide opportunities for those who can afford to work for free, we will be taking an enormous step backwards."
Izzie Arthur, AVS President, added:
"We know that final year students are worried about job prospects and that these offers will be attractive, but we are deeply concerned that it devalues the skills and knowledge that have been built up throughout the degree.    
"We're asking vet practices to champion the next generation by providing paid opportunities for newly qualified (registered) vets and the support needed to get through the professional development phase so that they can become valued members of the team."
Contact our media office
(for press enquiries only)
Want to join BVA?
Get tailored news in your inbox and online, plus access to our journals, resources and support services, join the BVA.
Join Us Today