BVA Council member recognised for outstanding contributions
Jim Morris has received the John Bleby Cup in recognition of his contributions to BVA Council.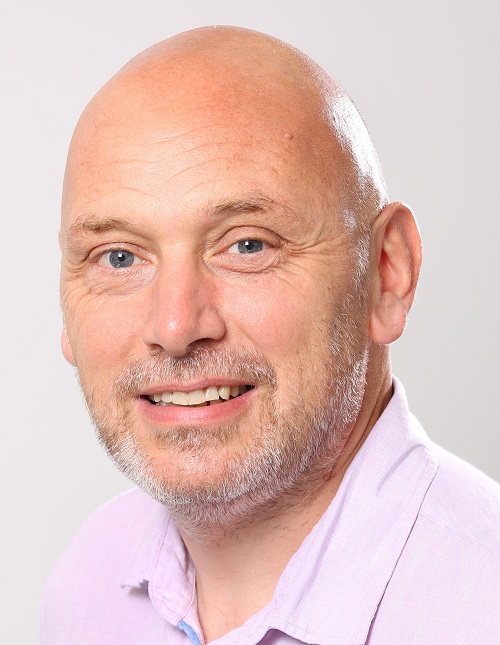 Hull-based vet Jim Morris BVM&S MRCVS was announced as the winner of the John Bleby Cup in recognition of his outstanding contribution to the BVA Council, during a virtual awards ceremony today.
The cup is presented annually to a BVA member for their contribution at Council. Jim was recognised for championing the voice of practising vets in high-profile areas such as Brexit, ensuring the voice of BVA specialist division Pig Veterinary Society (PVS) is heard by the wider profession, and for introducing valuable and constructive points of discussion during meetings.
Jim graduated from the Royal (Dick) School of Veterinary Sciences in Edinburgh in 1990 and worked for a large mixed practice around Hull before taking his current role as a Business Development Director for VetPartners in 2018.
A mixed practitioner, he has enjoyed working with all species and sectors throughout his career but has a particular affinity for pigs and is currently Vice President of PVS.
Jim first joined BVA Council as a PVS representative in the early 2000s, when John Bleby, who donated the cup, was also a representative. In 2017, concerned by the potential challenges brought about by Brexit and by veterinary recruitment and retention issues, he returned to Council as the elected regional representative for Yorkshire and the Humber in order to communicate and engage with members in the region and ensure their voices were heard. He added the representation of PVS about a year after this and has continued in this capacity after his elected term was completed.
Responding to the award, Jim said:
"I am honoured to receive this award from BVA. I feel that in a year that has been dominated by Brexit and Covid-19, it highlights how BVA can work closely with its divisions, such as the Pig Veterinary Society which I represent on Council, to improve the welfare of both veterinary surgeons and the animals under their care."
BVA president Daniella Dos Santos said:
"During his time as regional representative, Jim brought challenge to discussions in a forthright and constructive manner which has earned him the respect of his Council colleagues.
"As the representative for Pig Veterinary Society, he has worked hard to ensure we work closely together on issues such as antimicrobial resistance, welfare at slaughter, and the threat from African Swine Fever. Jim provides considered criticism, but also takes the time to express support where appropriate – something which we appreciate and value.
"I should also note that Jim sits on the Nominations and Awards Group – some might say an unenviable task given the enormous interest in our committee vacancies – and we're very grateful to him for his efforts in that role."
Contact our media office
(for press enquiries only)
Want to join BVA?
Get tailored news in your inbox and online, plus access to our journals, resources and support services, join the BVA.
Join Us Today