BVA issues updated guidance for working safely during Covid-19
We're issuing updated guidance for working safely during the pandemic now that the four governments of the UK have published their plans for easing the lockdown restrictions.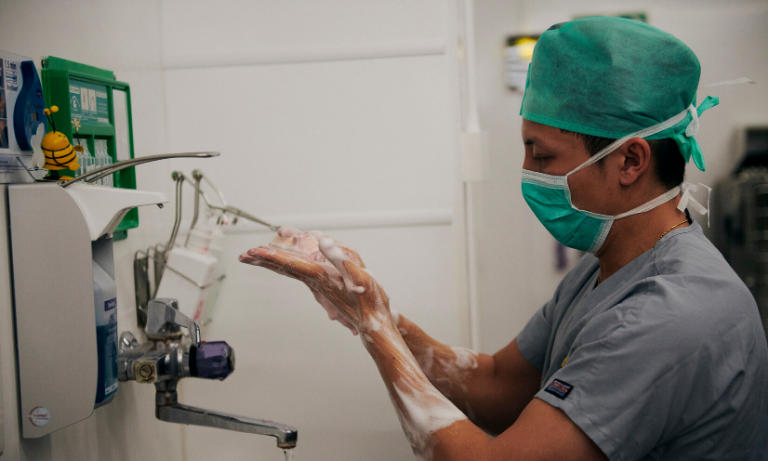 Veterinary practices have remained open throughout the Covid-19 crisis and forged new ways of working to keep their teams and their clients safe. The profession has adapted incredibly well to these difficult circumstances, often with significant personal and financial impacts.
We are really grateful to everyone who has followed our advice and guidance on providing urgent and emergency care initially and then essential veterinary services only. And we also want to thank those who have worked collaboratively with neighbouring practices to support one another.
It's clear that we will have to work under the shadow of Covid-19 for a while and we need to find a way to balance the priorities of safeguarding the nation's health, looking after animal health and welfare, and protecting veterinary jobs and the sustainability of our sector.
In the past couple of weeks, the four governments of the UK have published their plans for easing the lockdown restrictions that we've all been working under. Each part of the country is easing restrictions at a different pace, but it's clear that across the UK we are seeing reopening.  
Making changes in veterinary practice
The profession has risen to the challenge of practising in a socially distant manner in order to manage the risks associated with Covid-19 in workplaces. As the UK starts to come out of lockdown, we feel now is the right time for veterinary practices to begin transitioning towards providing as full a range of veterinary services as possible whilst continuing to work safely. This transition will take time and must be done in line with legislation and guidance, in the context of safe working practices, and in line with clinical and professional judgement and available practice resources.
We are therefore now moving away from BVA's earlier 'traffic light'-style guidance that sets out which services are appropriate and towards a framework for veterinary teams to work safely for the longer term.
Our updated guidance replaces previous BVA guidance and includes some of the excellent examples of safe working practices that members have been developing over the last few weeks. It also draws upon the advice and guidance on 'Covid-19 Secure' workplaces published by the UK government and developed in consultation with the devolved administrations.
We encourage employers and employees to work together to develop plans for transitioning to working safely, so that the whole veterinary team feels safe and included.
These new ways of working will need to be in place for the foreseeable future as we all transition to the 'new normal'. But it's important to stress that this is not a return to our pre-coronavirus 'business as usual' ways of working. We all have a duty to prevent the spread of Covid-19 and reduce the risk of a second peak of infection.
Of course, if the disease prevalence changes, nationally or in a regional or local area, it may be necessary to restrict the provision of services again in line with government advice and guidance.
Contact tracing
Alongside the easing of lockdown restrictions, the UK governments are launching contact tracing systems. These programmes will ask those who test positive to identify people they have been in contact with (direct face-to-face contact or less than two metres for more than 15 minutes) and ask those people to self-isolate for 14 days.
We know that practices will be worried about the impact on their ability to provide services if a member of their team tests positive. Our advice is to continue working in fixed pairs or small teams and to work with neighbouring practices to support one another and ensure geographical cover for veterinary services.
We want to thank vets for everything they've been doing for their colleagues, clients and communities.
Contact our media office
(for press enquiries only)
Want to join BVA?
Get tailored news in your inbox and online, plus access to our journals, resources and support services, join the BVA.
Join Us Today