BVA renews calls for clampdown on illegal puppy smuggling
We have renewed our calls for tighter restrictions on pet travel following the Government's response to the Efra Select Committee report on tackling illegal puppy smuggling.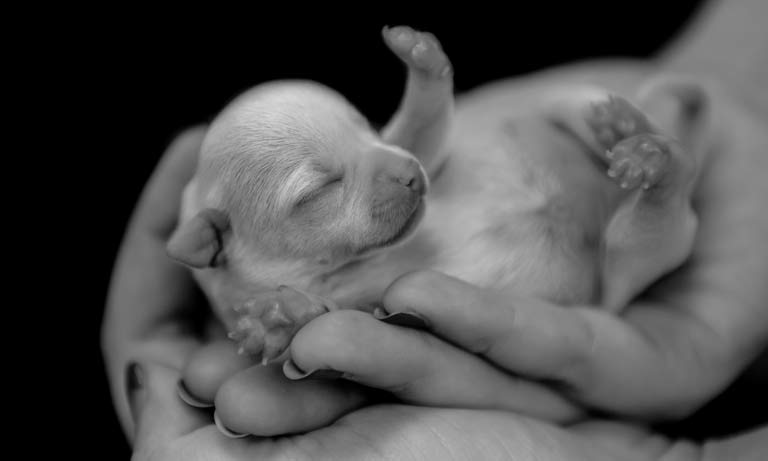 Defra Minister Lord Goldsmith has written to the Committee responding to a series of questions and recommendations on tightening rules. In a press statement, Efra Committee has praised the Government's "Petfished" awareness campaign but raised concerns that some of the regulatory and delivery recommendations have not been taken on board.
One specific recommendation, made by BVA in its submissions to the inquiry, calls for the minimum age that puppies can travel to the UK to be increased from the current 15 weeks. This would reduce the likelihood of puppies being brought to the UK using pet travel rules with the intention to sell them, as they would no longer be coming in at a saleable age.
In response, Lord Goldsmith has stated that the Government "has no immediate plans to change our pet travel arrangements."
Commenting, BVA President Daniella Dos Santos, who gave oral evidence to the Committee, said:
"This is such a missed opportunity for meaningful action to clamp down illegal puppy smuggling and improve disease controls. It's far too easy for organised criminals to bring puppies into the UK for sale by abusing the current pet travel controls.
"EU Exit has provided an opportunity to strengthen our rules and only allow puppies to enter the UK at an age where they can no longer be advertised as cute puppies. It's deeply disappointing that Defra isn't considering taking this action.
"Vets see the heartache that can result from poorly bred and badly socialised puppies being illegally imported and sold to unsuspecting families. Awareness campaigns are important and useful but we also need strong regulatory measures that will stop the problem coming into the country. We're appealing to the Government to look again at the evidence."
Contact our media office
(for press enquiries only)
Want to join BVA?
Get tailored news in your inbox and online, plus access to our journals, resources and support services, join the BVA.
Join Us Today