BVA responds to publication of RCVS Legislation Working Party report
In response to the publication of the RCVS Report of the Legislation Working Party, we'll be consulting members and reflecting on what is in the best interests of the veterinary profession.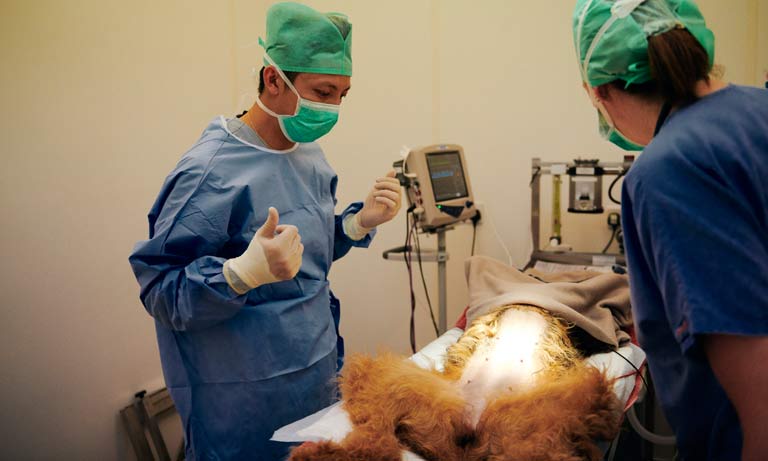 The British Veterinary Association is keen to hear views from members on the wide-ranging RCVS Report of the Legislation Working Party, released on 5 June 2020. RCVS Council announced it would be consulting the veterinary profession on recommendations covering regulation of the vet-led team, changes to the veterinary nurse role, practice regulation, and a 'fitness to practise' regime.
Commenting, BVA President Daniella Dos Santos said:
"A huge amount of work has gone into the RCVS Legislation Working Party proposals and it's important that the profession now fully engages with the consultation. The recommendations covering the vet-led team, nursing, and regulation are wide-ranging but interlinked, and would have a significant impact on the way vets and vet nurses work.
"BVA was represented on the Working Party and had the opportunity to help shape the thinking, but our response to the consultation will be guided by our members' views so we're very keen to hear from members. We want to hear views on issues such as changes to 'fitness to practise', interim suspension, the role of the RCVS in regulating allied professionals, and whether limited licensure is the right approach to opening up access to the profession for people with disabilities, amongst other proposals. We'll soon be developing our plans to consult members once the timeframe for the RCVS consultation process is clear.
"In previous consultations on veterinary legislation, BVA did not support the introduction of new primary legislation due to the potential for unintended consequences of opening up the Veterinary Surgeons Act. But we recognise that without primary legislation there is limited scope to make changes so, based on feedback from our members, we will be reflecting on what is in the best interests of the profession."
Contact our media office
(for press enquiries only)
Want to join BVA?
Get tailored news in your inbox and online, plus access to our journals, resources and support services, join the BVA.
Join Us Today