BVA responds to Wales puppy farming investigation
Our President Daniella Dos Santos responds to BBC Wales Investigates' report highlighting the scale and impact of the puppy farming trade in Wales.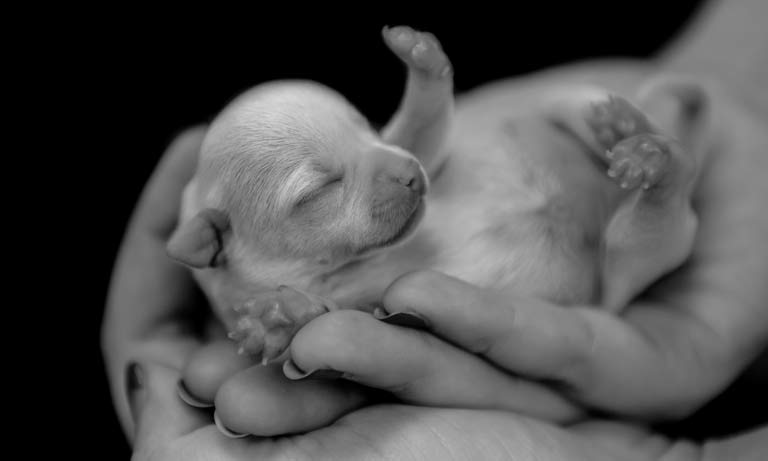 Last night's BBC Wales Investigates' report, 'Inside the UK's Puppy Farm Capital' (BBC Wales, 30 September), showcased the scale and impact of the puppy farming trade in Wales. It confronted the breeders as well as the vets and inspectors tasked with reporting dog health and welfare concerns at these businesses.
Commenting on the investigation, BVA President Daniella Dos Santos said:
"Last night's report showed distressing behind-the-scenes footage and helped highlight the scale of the puppy farming problem in Wales. Sadly, vets see first-hand the tragic consequences resulting from puppies bred in such poor conditions by unscrupulous breeders. They often suffer from disease, health problems and poor socialisation, leading to heartache and financial costs for the new owners.  
"Vets, local authorities, dog breeders and puppy buyers are all important links in the regulatory chain, with each having a responsibility towards ensuring the health and welfare of the dogs.
"Vets help local authorities identify crucial welfare shortfalls in local dog breeding establishments, as well as continuing to work with individual clients to improve the health and welfare of the animals under their care. Any welfare issues flagged by vets must work hand-in-hand with proper enforcement action by local authorities to tackle the scourge of puppy farming."
Ms Dos Santos also issued advice to help prospective puppy buyers get a healthy animal from a responsible breeder. She said:
"Responsible breeding and ownership of pets ranks among vets' top priorities, and BVA continues its work with stakeholders to advocate for responsible breeding and pet buying and to tackle the unregulated breeding and sale of pets.
"We'd encourage anyone thinking of getting a new puppy to speak to their local veterinary practice for advice on the right dog for them and to use The Puppy Contract to ensure they are buying a healthy, happy and well-socialised puppy from a responsible breeder. If a seller is not willing to provide answers to your questions, then you should walk away to avoid perpetuating irresponsible dog breeding and getting a puppy that might have a poor quality of life."
Contact our media office
(for press enquiries only)
Want to join BVA?
Get tailored news in your inbox and online, plus access to our journals, resources and support services, join the BVA.
Join Us Today