BVA welcomes wide-ranging government measures to improve welfare of animals during transport, subject to 'continued meaningful engagement' with the veterinary profession
We have responded after the Government set out a raft of new measures to improve welfare conditions of farm animals during transit.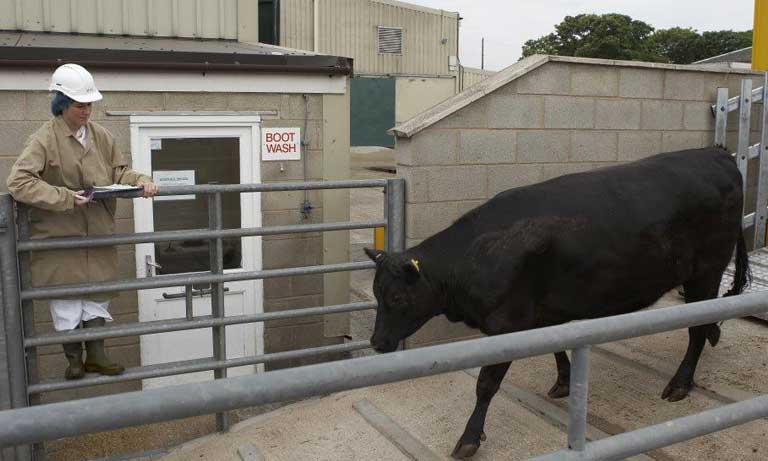 We have welcomed the commitment to improving conditions, but cautioned that it is paramount that Defra continues to engage meaningfully with vets to make sure that measures are based on evidence, practical and deliver genuine welfare benefits.
Under proposals covering England and Wales as part of its Animal Welfare Action Plan, the Government has pledged to introduce measures including shorter maximum journey times for live animals, requiring animals to have more headroom during transport, and stricter rules on the transport of animals during extreme hot or cold temperatures.  This follows a consultation which BVA responded to alongside species divisions earlier in the year.
BVA has previously underlined the importance of putting animal welfare at the heart of proposals for transporting animals within and outside of the UK.  It has also pushed for a holistic approach that considers welfare before, during and after a journey, rather than just looking at length of travel as a standalone issue.
James Russell, BVA President said: "We're pleased to see the Government standing by its pledge to improve conditions during transport for farm animals, as well as a commitment to work with industry to develop proposals further.  It's also positive that they have recognised the need to take a holistic approach.  The consultation outcome commits to exploring and addressing other areas that can have a significant impact on welfare such as time spent at markets, shows and collection centres, how best to enforce regulations and the importance of regular and formal training for those involved in transporting live animals.
"It's vital that the Government engages meaningfully with the veterinary profession and industry colleagues as they develop these proposals, to ensure that measures are evidence-based and workable and deliver genuine and decisive welfare benefits for millions of farm animals.  We look forward to working closely with our species divisions and Defra as the specifics take shape."
Contact our media office
(for press enquiries only)
Want to join BVA?
Get tailored news in your inbox and online, plus access to our journals, resources and support services, join the BVA.
Join Us Today